Are you beginning to look at retiring and are overwhelmed with the high cost of living in the traditional retirement hotspots? Or are you already retired and realize you're missing living in a place that has actual seasons? For an unbeatable cost-of-living and unbelievable beauty all-year-round, Montana is a great place to consider for your retirement. While Montana might not seem like the ideal retirement spot, it actually checks all the boxes that you're likely looking for in a location to live out your retirement years.Montana combines a low-stress, laid-back atmosphere with an extremely low cost-of-living, plus low crime rates, great healthcare, and incredibly beautiful natural features to create an environment that encourages slowing down, relaxing, and enjoying all the things in life that are most important. Since fewer retirees choose Montana, there aren't as many senior-specific properties or activities, but the ones which do exist are typically much more reasonable in price since there's not as competition for these limited resources.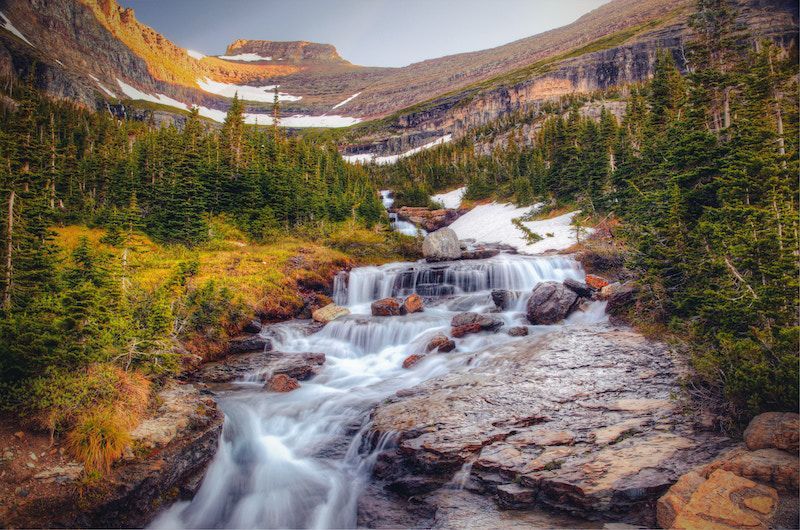 Additionally, Montana does not charge a sales tax, meaning you can enjoy tax-free purchases for all your necessities and desires. Plus, if you're a history buff, there are many historic sites spread throughout the state which can help keep you engaged and learning.These cities are large enough, however, to support many senior apartment complexes offering all the best amenities. Part of the joy of living in Montana is being able to maintain an active lifestyle by utilizing all of the state's natural features. Senior apartment communities allow you to do that even more by organizing special trips to breathtaking locales.
Senior Apartments in Montana
Though Montana isn't the typical go-to place for many retirees, there are still several areas which are popular among the retirees who do choose to call Montana home. These cities are among the larger cities in Montana, including Bozeman, Billings, and Missoula. Though they are larger cities in Montana, they aren't large cities in the traditional sense of the term, meaning the hustle and bustle of normal city life is kept to a minimum.Another big advantage of living in a senior apartment versus owning a home is the ease-of-maintenance. After all, you're retired- you don't want to spend a bunch of your time taking care of your home or yard. You want to be experiencing all that life has to offer while you can still get out and enjoy it. With someone else taking care of all those regular maintenance items, you'll have more time free to enjoy what you love most.A key part of this professional maintenance is snow removal. Montana has a well-earned reputation for being a snowy locale. While it can be beautiful and enjoyable to watch from inside or even to get out and hike in, having to shovel it is another story. No matter your age, shoveling snow can actually be hazardous to your health. Let someone else take care of it for you, while you enjoy the warmth of your beautiful apartment.
Next