Many older individuals and couples are signing up for senior tours. After retirement, many senior citizens now have the time to explore new horizons. It is a myth that all seniors retire to live out their days in some porch rocking chair. Today's seniors live very active lifestyles, and traveling to new places is a wonderful way to spend the golden years. There are many great benefits to opting for traveling with senior friendly tours.
These exciting tours are designed for people of a more mature age. Various discounts and luxurious accommodation amenities are often included. This is a fantastic way to see the world without the hassle of planning your own travel details. These are all conveniently taken care of by the experienced tour company.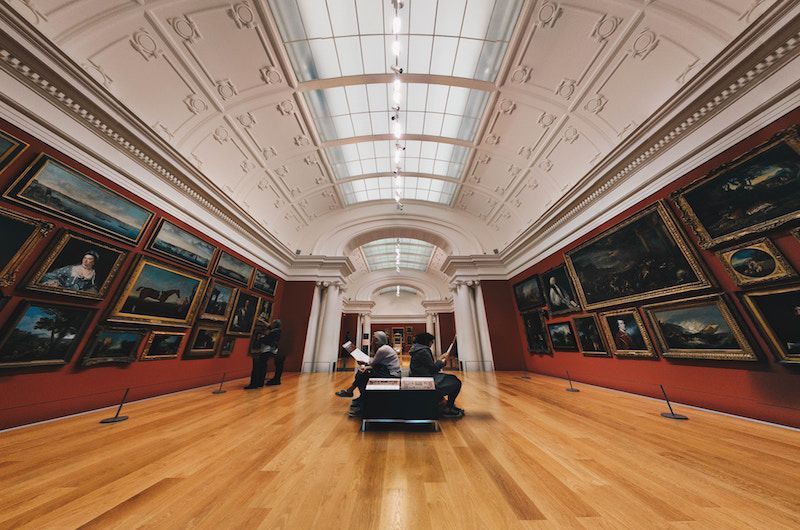 There are so many different options in the available tours for seniors. Whether wanting to see Asia with its old-world traditional charm and exotic culture, or desiring to explore the wide spaces of Africa on a safari type trip, seniors can find tours that are perfect matches for their desired travel itinerary.
With so many fine places to see and visit, the vast advantages of taking senior tours are encouraging many senior citizens to get in on the action. Senior discounts apply to many of the marvelous amenities offered on these travel tours. These are some great senior travel discount information Spend time leisurely walking outdoors to see majestic mountain peaks, inspiring local tourist spots, reveling in the crystal clear waters off popular beach resorts and meeting people that have different customs, foods, entertainment and lifestyles than your country's citizens do. These tour packages can be found online, or information can be sent after a simple phone call. Sign up for a senior tour soon and go.
What Are Senior Tours?
Senior tours are travel excursions that cater to a senior population. These tours are arranged by a tour company complete with any accommodations needed and dining opportunities. These trips can be taken by motorcoach, via cruise ships, on trains, air travel and by other modes of transportation that could include horses, jeeps and other options.
There are vacation trips for 7 to 10 days, weekend excursions and other packages. This is a fun way to see new places in the United States and abroad. Many of these tours include intriguing sight-seeing, wonderful culture immersion opportunities and specific area activities of many varieties.
Travel Everywhere
Most senior tours offer a safe way to explore various locations around the globe or close to home. Qualified and experienced tour guides or escorts are there to provide detailed information about the culture, popular sight-seeing spots, local cuisine recommendations and general tips and needed information regarding the trip or the included benefits.
There are gorgeous riverboat cruises that simply take one's breath away. Seniors are able to see the timeless natural beauty in Alaska, and they can visit ancient landmarks on the stunning islands of Hawaii. Tours take seniors across the seas to experience mesmerizing local landmarks like Big Ben in England and the Eiffel Tower in France. It is easy to book an affordable tour that leaves all of the planning to professional travel experts.
You Can Get Senior Discounts While Traveling
Seniors can travel with different travel companies that offer senior tours at discounted rates. Many senior citizens have found that they can travel cheaper when going with a professional tour group. These companies offer so many exciting adventures to all types of destinations throughout the country and around the world.
Upscale accommodations, fine local dining and terrific area entertainment is typically included at lower rates. There are many advantages to booking senior tours in addition to the low affordable prices. Seniors can pick an adventure that offers outdoor and/or indoor activities and entertainment that they truly enjoy.
Simply research the affordable senior travel experiences near you and you can find a great senior tour to be a part of. When you research, you'll find that sometimes travel agencies offer discounts during some months of the year, in which case you can get some big savings. These are some great senior travel discount information online sites.
Senior Activities During a Tour
Another reason to consider senior tours are the large amount of enthralling activities to enjoy with people from the same age group. It is common to have an open bar while traveling as well.
Everything from local dancing, walking tours, driven sightseeing excursions and swimming opportunities make these trips fun and active. More seniors today are living healthier lifestyles, and tour companies have upped their included activity choices to reflect this change.
Imagine horseback riding in a beautiful landscape destination, swimming with dolphins in warm ocean waters, hiking in cool, shady forests and having fun at dinner theater productions. Select from a wealth of incredible activities.
See the Beautiful Outdoors
Seniors are loving the outstanding tours that offer amazing outdoor sightseeing of outdoor choice locations. Prepare to be inspired by the intricate architectural wonders built by ancient people groups just south of the border. Wander the meandering passageways inside glorious castles in the deep forested regions of Germany.
Visit the green hills of Ireland to experience local bagpipe music while enjoying satisfying home-style meals in one of many local pubs. Discover the joy of walking the streets of New York City taking time to shop the high end boutiques by day and take in a lively Broadway play at night.
Other Senior Friendly Tours
There are so many reasons to embark of any of the excellent senior friendly tours offered all over the country. These trips are geared according to activity level, destination locales, entertainment preferences and more. It is very possible to find the exact tour that suits your fancy.
With tours being promoted at various time lengths, seniors can book trips just for weekend jaunts or select longer vacation style adventures. Join the many retired individuals finally doing what they never had time to before. Life is too short to miss out on the rewarding experiences that traveling with a tour group gives.
Explore New Areas of the World
Many individuals have discovered a phenomenal way to explore new areas at an exceptionally affordable cost. Tours designed for seniors offer the same advantages that other tours do but are typically less expensive. Individuals can book a tour and travel alone, or they can round up a few friends to tour new destinations together.
This is a fun way to meet new friends that have similar interests. Just the wide variety of tour destination promotions makes it simple for all seniors to find something that appeals to them personally. Senior tours offer a truly hassle free way to embark on thrilling adventures. These group tours are available at many times throughout the year. Take some time to investigate the possibilities that taking a desired senior tour can offer. The world is truly your oyster when such a convenient mode of travel is available at a cost that is surprisingly low. Senior tours are here to stay.