As seniors grow older, their skin often becomes more delicate and fragile. This means that it can easily become damaged by cuts, scrapes, and bruises. By putting on specially designed clothing designed for skin protection, they can reduce the number of injuries they develop. The skin protectors can also help protect any damage that they have already experienced and help to prevent it from becoming worse.
Skin protection does not have to look like a senior is wearing some kind of medical clothing. Besides being comfortable, they come in many fashionable types and colors, including flesh color, blue, gray, black, pink, camo, and more. It is available as arm sleeves, forearm sleeves, calf sleeves, and leg sleeves. Some arm sleeves also help protect the skin on your hands. Because they just slip on your arms or legs, they can be put on or removed anytime and anywhere.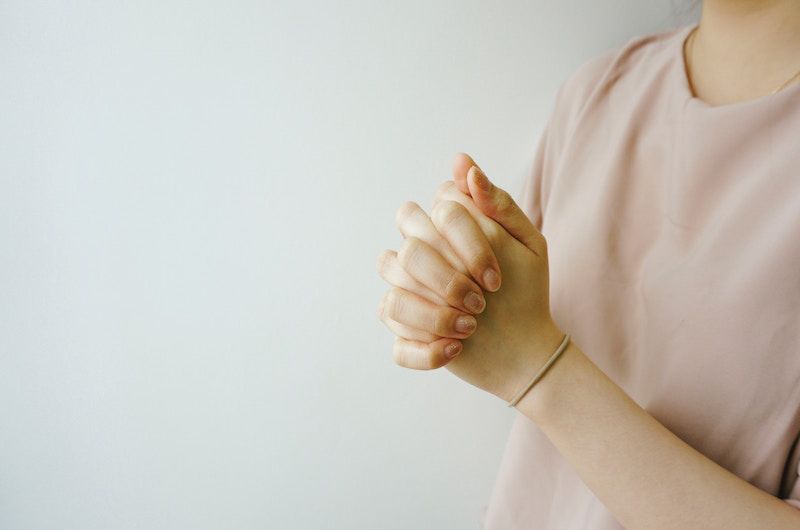 There are many different types of skin protection. Arm sleeves, for instance, are available in a loose style, snug but not tight enough to cut off the circulation, as compression sleeves, fleece-lined, elastic to hold them up, etc. They are washable, some are anti-bacterial, they wick away moisture. In some versions of skin protection, the fabric adds a layer of warmth, but cool in summer.
What Are Elderly Skin Protectors?
Skin protectors for the elderly are fabric tubes – like sleeves for the arms, or leggings for the legs – that are designed to provide seniors with thin skin a way to prevent their skin from being damaged or cut. They are made of a stretchy knit fabric that enables the skin to breathe while wearing them. The fabric is loose enough that it will not constrict the flow of blood, and they will not pull on the skin. They are comfortable and are available in several colors to be fashionable, such as light beige (skin color), pink, black, navy blue, suntan, yellow, red, gray camo, leopard pattern, and light blue. Different manufacturers will offer different colors and styles.
Skin protectors are available for different parts of the body and come in different types. They can be purchased for your forearms, your full arms, your calves, your legs, and for your feet. You can also find hand protectors and foot protectors. Some of them may also be fleece-lined for added softness.
They are also very convenient in many ways for the senior lifestyle. They wick moisture away from the skin, and seniors can wear them with various skin ointments and creams. They are washable and can be tumble dried. In addition, this may depend on the manufacturer, some skin protectors are permanently anti-microbial and flame retardant.
[/nextpage] [nextpage title="Next" ]
Who Needs Skin Protectors
Besides being just the thing needed for seniors, skin protectors can also benefit people with a number of health problems. People who have thin skin that is easily damaged will particularly benefit from the skin protectors. Others may want the benefit of blocking UV rays without having to wear any kind of sunscreen or lotion. People in wheelchairs can also benefit from the specially designed fabric. It will prevent friction from damaging the skin, and also help prevent cuts and bruises. The fabric is snug enough, but not too tight, to be able to stay in place without slipping. It will also add another layer for greater warmth.
[/nextpage] [nextpage title="Next" ]
Cost of Elderly Skin Protectors
When buying skin protectors for seniors, you always want to consider the cost. The price will certainly vary between companies for similar products. Many of the products are unisex. Items such as forearm sleeves will cost between $10 and $28. Full protective sleeves will start out about $9 for a pair, and go up to $65.00. Interestingly, arm sleeves are also available that are made of Kevlar – which is puncture proof. Some arm sleeves also provide fingerless gloves. Leg skin protectors will start out about $10 for a pair and go up to about $70. Gloves made to protect skin are also available as 3/4 finger gloves.
[/nextpage] [nextpage title="Next" ]
Why Skin Protectors Are Popular With Seniors
Seniors have discovered that skin protectors provide them with added protection that is also comfortable and convenient. Arm protectors, for instance, can be put on or taken off easily without having to remove any other clothes. This makes it easy to put them on when going out into the garden to avoid getting exposed to the sun or to prevent damaged skin when brushing up against a porch railing or piece of furniture in the yard. Many medications that seniors and others take can make it dangerous for them if exposed to UV rays. They are also popular because they are lightweight and can be carried in a purse, or pocket. They are also durable and washable, and do not shrink over time.
[/nextpage] [nextpage title="Next" ]
Where to Buy Elderly Skin Protectors
When you are ready to shop for elderly skin protectors, there are many manufacturers that sell them online. You will likely want to see what is available before you actually buy, and look at several companies. Some have different purposes and qualities. For instance, some may be thick protectors that are great when you are just sitting, or lying on a couch or in bed, but they may not be snug enough to stay up or in place when walking around outdoors. Other companies may only have one or two colors, and possibly not as many qualities as other ones. Some will protect you from UV rays, and other products may not.
[/nextpage] [nextpage title="Next" ]
Different Types of Skin Protectors
Each company has their own version of skin protectors. The different types and features of each will make it worthwhile to compare styles and benefits to ensure that it will suit your specific needs. Besides the differences in color, you will also want to be sure that it can wick away moisture in your skin, especially if you spend much time outdoors in warm weather. Other types are designed to keep you warm. Specially made hand protectors can help protect the skin on the hands when using a wheelchair. Other ones are also available for the elbows, knees, ankles, heels, and for limb stumps.
[/nextpage] [nextpage title="Next" ]
The Benefits of Skin Protectors
Seniors will often develop thin skin that can tear or bruise easily. Various medications can make it even worse, or it can even cause it. Skin protectors help protect skin that is thin from becoming damaged, or it may also be used to protect skin that it already bruised or torn from further damage. Some skin protectors also protect from UV radiation, and some will help regulate body temperature. Some products also are compression arm sleeves or leg skin protectors. Seniors will benefit from this because it can help control circulation and reduce swelling, which will also help to prevent your muscles from becoming sore.
[/nextpage]
[nextpage title="Next" ]