Scientists have proven many times that staying active as an adult is one way to help ensure that you are happier and healthier in your golden years. If you are a senior who is looking for a new activity, then you will want to visit your local senior center.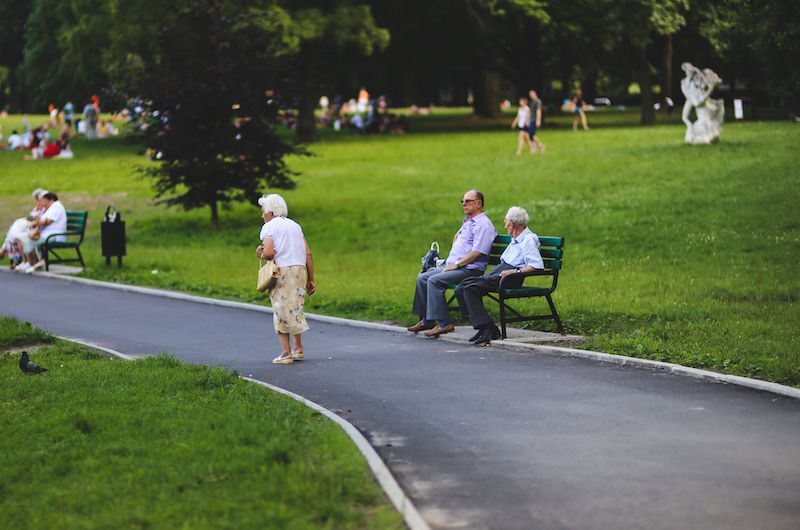 Healthy Meals
Many seniors find it hard to make their grocery budget stretch throughout the month. At a community senior center, people find great food at very reasonable costs. Many seniors may even find that they qualify for free or reduced-cost meals. These delicious meals like meatloaf, fried catfish and hamburger steak can be eaten with new friends making it a more enjoyable experience.
Exercise
Most seniors realize that they need to work their bodies more, but exercise is easy to put off when you are trying to do it at home alone. Many senior citizens centers offer exercise classes geared just for older adults. Exercising in a group is a great way to stay committed to a program because you get encouragement from your peers while being able to give encouragement to others.
Activities
Your retirement years are a great time to pick up a new leisure pursuit. Senior centers often offer many activities including quilting, dominoes and Bingo. These centers often offer all the equipment and supplies needed to learn something new. Additionally, they often have experts come in to inform you about a whole host of other services in your community including home-health care, Medicare and healthy eating. Some centers even plan fun field trips within the community or beyond.
Volunteers
Seniors often find the local senior center a great place to volunteer. Rather it is by helping serve meals, teaching a class or leading an exercise group, seniors often feel better about themselves and their current situation when they donate their time at the local senior center.