Arizona has always been a popular retirement destination. With its beautiful landscapes, desirable climate, tax-friendliness, and multitude of golf courses, it's a natural choice. If you're unsure whether Arizona is right for you, consider that various cities in the state have a different flavor. Phoenix is the largest city and offers a typical urban experience: fine dining, shopping, and the arts. It manages to do this while also showcasing beautiful desert scenery. Tempe is a college town and can make for an exciting, youthful, hustle-and-bustle environment. Scottsdale is considered more high-end and is geared towards those who enjoy a luxurious lifestyle. Sedona has been a haven for the more spiritually-minded and offers breathtaking scenery, art, yoga classes and spas. Flagstaff is at a higher elevation so it has a cooler climate than Phoenix, and is great for outdoor enthusiasts. No matter the city or town you choose, the benefits of living in Arizona may just tempt you to choose it as your retirement destination, as countless others have.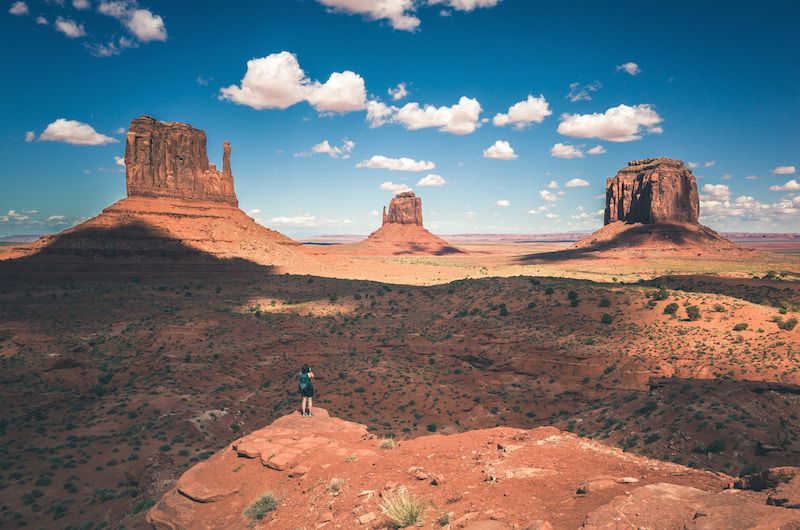 Probably the biggest consideration that you will have when deciding to move is housing. Finding the right apartment in another state may seem daunting, but there are a plethora of senior apartments in Arizona. The state is also home to many other retirees, so you are sure to find community. Since it's been such a popular destination for retirement, there are services and amenities geared towards those looking to enjoy their golden years. Read on for more information to help you decide whether retiring in Arizona is a viable choice for you.
Senior Apartments in Arizona
Housing options for retirees in Arizona are plentiful. When beginning to look at senior housing in Arizona, it's best to think about where you would like to live first, since Arizona is a big state. While the many housing options include RV Parks, privately owned homes for rent, and assisted living facilities, apartments are a great choice for healthy, vibrant folks due to the amenities and built-in community they offer. You will find many choices ranging from studio apartments priced around $485, to resort style living, where a two-bedroom apartment and a complex full of amenities such as a pool, tennis courts and community center can cost around $1200 and up.Some apartments are available for purchase starting out in the $60,000 range. There are various low income housing options, though some may have waitlists. Despite the array of options, a common thread is that most of the senior apartments in Arizona offer vibrant lifestyles and great amenities, whether in low-income housing communities or luxury complexes. Be sure to do research on the rules for pets in each place. You are sure to find something that fits your lifestyle and budget.
Next