One definition of aerobics implies a mode of physical exercise that puts together cadenced workout with stretching out and strength training. The goal indicates enhancing various elements of fitness which includes flexibility, cardiovascular robustness, and muscular potency. Music most often accompanies aerobic exercises.Aerobics classes refer to a variety of calisthenics for seniors mixed with the appropriate music. A qualified fitness instructor guides the participants which usually starts with a warm-up routine like stretching before moving to the central part that lasts around 30 minutes (low impact) and 60 minutes (high impact) exercises. The different controlled motions raise the person's heart rate and get the oxygen and blood to flow faster. This type of exercise works on all body parts.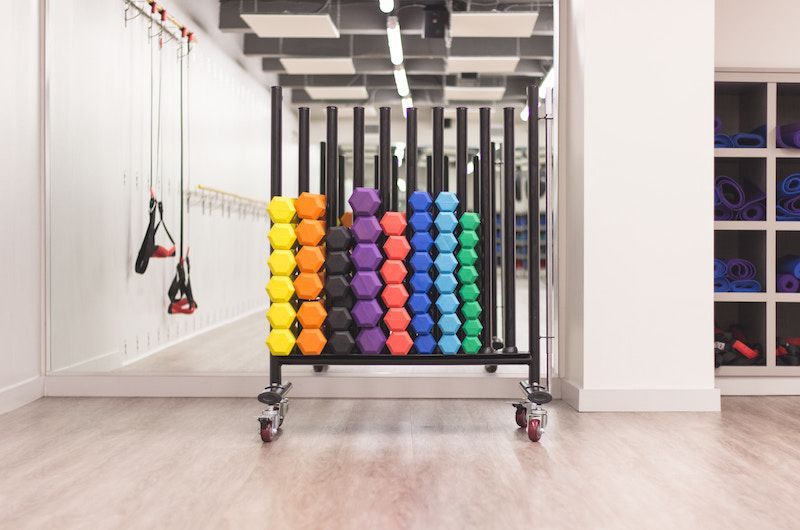 Low-impact aerobics exercise means one foot stays on the ground while performing workouts. Seniors, pregnant women, overweight individuals, and people which chronic ailments must opt for this category of aerobics classes. Medium intensity consists of low and high fitness workouts that offer a broad range of movements. High-impact exercise means both feet get off the ground and appropriate for people with good health and have already started a regular fitness routine.Benefits of aerobics classes include motivation, building up your overall health, and meeting other people. Taking part in organized fitness programs encourage beginners to achieve fitness objectives such as weight loss. Besides, the standard aerobic exercise format includes the playing of lively beats to stimulate your adrenaline. A regular schedule of aerobic exercise also creates opportunities for socialization. You are able to meet other health-conscious people who want to keep in shape.
What Are Senior Aerobics Classes?
Seniors must schedule at least 30 minutes of aerobic exercise daily. Dancing comes first on the list of most popular and useful workouts for elderly folks. Choose from an assortment of exercise CDs or try the local community facility for aerobics classes that organized for seniors. However, consult your family doctor before embarking on this fitness activity. The aerobic routine helps you burn calories and conditions the heart muscles. Besides, dance exercise works well for all ages and fitness levels.Communities organize various types of aerobic exercises so people, particularly seniors, can dance for health maintenance. In fact, community hubs, churches, and companies offer a multitude of calisthenics like jazz, martial arts style or kick fit, ballroom, body pump, and chair aerobics. You can even watch a class or try one without any fee before signing up and choosing a regular schedule.The dance exercise can turn out to a valuable physical therapy for most seniors. Dance remedy improves bearing as well as a sense of balance particularly among old men and women. It also reduces the possibilities of falling which becomes common among people who reach the age of 65. Finally, aerobics classes help improve staying power and walking pace.
Next