If you are preparing for your upcoming retirement, you may be having a tough time deciding where you will enjoy the highest quality of life at the best price. If you're like most people, you want to enjoy your retirement somewhere peaceful with friendly locals and scenic views. You may also prefer a slower daily pace without the hustle and bustle of city life. Vermont offers something for everyone. With breathtaking rolling mountain views and a small town feel, it is the perfect state to get away from all the stresses of city life and enjoy reconnecting with nature.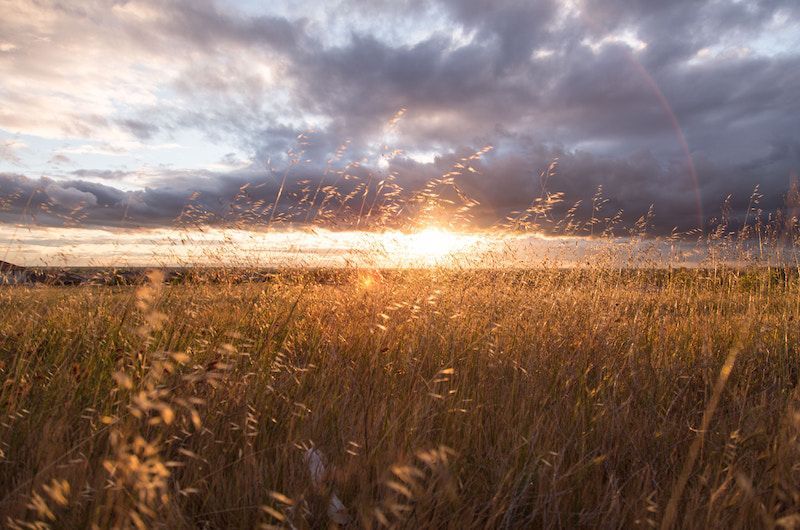 It offers plenty of fun outdoor activities for anyone who enjoys spending time in nature in addition to postcard quality towns and views. You will also be happy to know that Vermont residents enjoy the four seasons every year. In fact, Vermont is known for its generous snow fall which has contributed to a thriving skiing community. Whether you are very active or not, you will enjoy having unlimited choices to make the most of each day in this senior friendly location. Learn more about the many amenities that Vermont has to offer for seniors below to decide if it is the right fit for your preferences.
Senior Apartments in Vermont
Senior apartments in beautiful Vermont are widely available throughout the state which means more choices to choose from for you. Many states cluster senior living into their most senior friendly locations, but not in this retirement destination. This is because it offers so much natural beauty throughout and has a smaller population than many other locations. As a result, this makes practically the entire state senior friendly. Each senior apartment community offer their own unique benefits. From affordable to luxurious senior living apartments, you can rest assured knowing there is something for everyone and every type of budget.
Senior apartments are scattered across this green state and can be found in rural small towns as well as Burlington, the largest town in the state. Some are even located within close distance to Vermont's famous Lake Champlain which offers boating, fishing and other water activities that outdoorsy folks will love. Whether you enjoy fishing, hiking or prefer to be within a walking distance of interesting shops, Vermont senior apartments have you covered with endless options. Picturesque New England styled buildings dominate much of this state. Finding an apartment with a forest or mountain view is also easy as Vermont offers plenty of natural beauty all throughout it.
[/nextpage] [nextpage title="Next" ]
Benefits of Living in Vermont
Besides its breathtaking natural beauty, Vermont has one thing that simply cannot be found in most states. Since it is made up of many small and often times rural towns and cities, it has a strong sense of community and belonging. Locals love the friendly and close knit feel found all throughout the state. Due to this and other factors, Vermont is known for its very low crime rates, making it a safe place to retire. In addition to this, Vermont natives enjoy farming. As a result, fresh and often times organic produce is easy to find and also affordable. Perfect for anyone who enjoys healthy living, this state is truly the ideal location to get the most out of your retirement.
[/nextpage] [nextpage title="Next" ]
How to Find an Apartment
Finding senior apartments in Vermont is a cinch when it comes to this retirement friendly state. A quick Internet search will yield countless results that range from rural towns to larger cities. In addition to this, you may also request a local newspaper from some of your favorite locations in the state once you have narrowed them down. Local classifieds and real estate listings often contain hidden gems that you simply can't find online. Finding the perfect large retirement community is easy to do from a distance though. Be sure to read reviews to make sure that there are no surprises once you make your final choice.
[/nextpage] [nextpage title="Next" ]
Average Cost of Living in Vermont
You will be happy to know that senior living in Vermont is on the low to average side of the spectrum compared to similar retirement destinations. A few Vermont communities are associated with a slightly higher cost of living, but the majority can fit into any retirement budget. One factor that contributes to cost of living is utilities. Since Vermont enjoys all four seasons, you may find yourself using more electricity and gas to maintain comfortable temperatures in your new home. Fortunately, many apartments specifically designed for senior living in Vermont include some utilities to save you money. A reputable and large retirement community may also offer perks that as paying some of the utilities or even a flat rate cost each month to make things easier for you.
[/nextpage] [nextpage title="Next" ]
Meet People Your Age
Since Vermont has so much to offer to seniors, it is the perfect place to make new friends and enjoy an enhanced social life. In fact, many seniors establish group events such as hiking, fishing and in town meetups where you can mix and mingle with like minded individuals. Apartment communities specifically designed for seniors are also a great way to meet new people. Often times, these locations offer group socialization activities such as crafts, games and even karaoke nights where you can show off your singing and dance skills. Clubs are also an option that are based on specific hobbies and interests. If you enjoy crocheting, gardening or painting, you will be happy to know that groups are available who share your same interests.
[/nextpage] [nextpage title="Next" ]
Spend Time Outdoors
Vermont is most famous for its scenery. With plenty of lakes, rivers and streams in addition to massive forests and mountains, it offers endless views that you will enjoy day and night. Outdoor activities are easy to find in this green state. Whether you are a seasoned fisherman or prefer casual walks in nature, there is something for everyone in Vermont. Even during your commute to town or the city, you will enjoy driving by running streams, colorful foliage and immaculate bridges. Living in Vermont gives you access to year round views and changing scenery with each season making it an unforgettable retirement experience.
[/nextpage] [nextpage title="Next" ]
Enjoy Your Retirement
If you are seeking a relatively low cost of living, slower pace of life and small town feel, you will love retiring in picturesque Vermont. With plenty of outdoor activities, friendly locals and endless things to do, Vermont is ideal for active seniors seeking to enhance their quality of life and maintain healthy living. In addition to this, Vermont is just a short drive to famous large cities such as Boston where you will enjoy a booming art and music scene in addition to historical locations. Vermont is a colorful state that has something to offer for everyone. If you are ready to experience Vermont for yourself, schedule a visit today to view local senior living communities.
[/nextpage]
[nextpage title="Next" ]