Seniors require dependable and safe means of getting around outside the home. If you are managing an injury or deal with a limited range of motion, getting in and out of a car can be difficult even if there is someone to help you. Normal everyday tasks like going to the grocery store or visiting friends and family can turn into time-consuming chores. Not to mention the fact that standard vehicles are not always the safest methods of transportation.
Whether you are a passenger or the driver, it is in your best interest to remain not just secure, but comfortable as well when getting around in a vehicle. If you are looking for a way to regain your independence, then you should consider mobility vans. These types of adaptive, mobility vehicles are some of the most useful tools a senior can use to improve their overall quality of life. They not only allow you to feel more in control, but they are generally safer than standard cars and vans.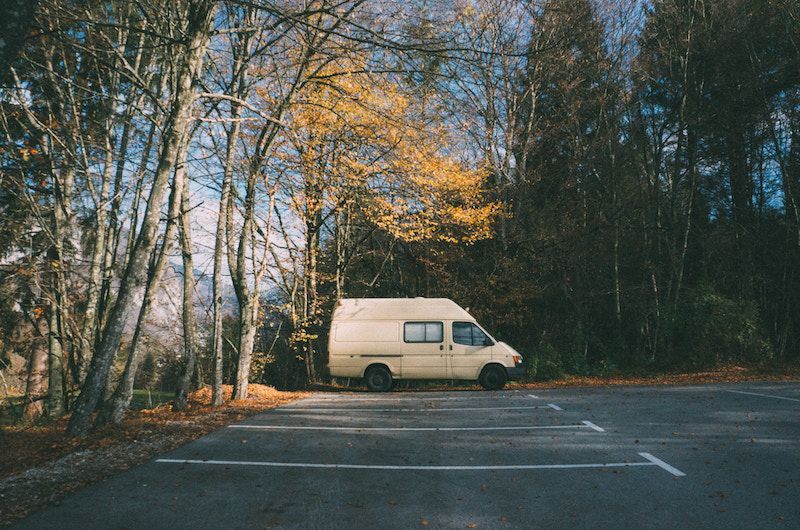 You can purchase mobility vans that are pre-outfitted for those with limited mobility, or you can even customize one to fit your specific needs. If you are still unsure about making this next step in your life, read on below to discover eight ways mobility vans can improve your life.
Increase Your Mobility
One of the main benefits of mobility vans is that they assist in increasing your own range of movement. Regardless of if you require a wheelchair, mobility scooter, walker, or simply have a hard time bending and lifting to get in and out of a vehicle, an adaptive van will improve your maneuverability greater than any standard van.
For one thing, mobility vans have a handful of methods that can get you in and out using a remote control. Technology today has better designed these vans with ways to open the doors and lay out a side or back ramp with some button presses. You can be lifted into the vehicle or ride up on your own depending on what type you have. Some are even made with ways to move and lower a seat outside of the vehicle. All of this can be put away too with another button press.
Additionally, mobility vans can include a number of built-in controls so that you can drive safely on your own. There are types of controls such as pedal extensions, rain-sensing windshield wipers, and other steering devices that grant you ways to improve your ability to move while inside a vehicle.
Regain Your Independence
Speaking of adaptive controls, more great advantages of mobility vans are that you can keep your independence or regain lost freedom. These vans provide a better view of the road, a more secure grip while entering/exiting or driving, and additional benefits that keep you safe and allow you to accomplish more without assistance. Even those who don't drive can regain autonomy. You don't have to struggle being taken out of your chair or finding a way to secure it in the vehicle. Mobility vans have more than enough space, and the ramps and/or lifts takes the worry out of storing the equipment.
Visit Friends and Family Members
A good way of rebuilding the quality of your independence is by getting the chance to visit friends and family members without difficulty. Whether you have a caretaker to assist you or you are driving on your own, mobility vans can get you going quicker. Much of this is due to the simple accessibility of them. For seniors, it is normal to take some time and effort entering and exiting a vehicle if they walk on their own or not. By making it easier to get in, you can reduce the time leaving your home and spend more of it instead surrounded by those you care for.
Go to the Local Senior Center
A mobility van doesn't just make going to see loved ones easier, it also helps when you want to go to the local senior center. Senior centers offer many benefits that you should take advantage of. Not only do they help you build a sense of community by connecting you with others, but centers can guide you down the path toward independence and leading a better quality of life. Many seniors find themselves unable to attend these functions due to a lack of portability. Mobility vans will give you that much-needed reliable transportation so you can take a trip down to your local senior center whenever you wish.
Rental Mobility Vans
What is even better about adaptive vans beyond the evident lifestyle advantages is that you don't have to actually buy one. Instead, you can search for rental mobility vans. Renting can come in handy when you don't have a permanent ailment that keeps you from driving standard vehicles. If your health complications require the use of an adaptive van is only temporary, then it can make more financial sense to rent. Another perk is that rental vans are helpful for taking family trips out of town. They can accommodate both you and extra passengers. Renting is also beneficial for testing mobility vans before purchasing.
Used Mobility Vans
If you've moved beyond renting but aren't sure about making the leap to purchasing a new van, you can always check out used mobility vans. Pre-owned vans come with many advantages. One of the obvious ones is that they help with finances. Adaptive vans can add up over time, so purchasing one used, even if it's relatively new, can save on costs you can attribute elsewhere. Also, used vans tend to still have a warranty already attached so you don't have to purchase a new one. If you go for a certified pre-used program, they may even extend the warranties so that you are covered longer than usual.
Custom Mobility Vans
Though used vans can save on initial costs, there are benefits to new, custom mobility vans. First of all, you can personalize it straight out of the factory. You are able to decide from a number of factors such as mini-van or full-sized van, and consider the capacity you require with cargo and passengers. Another helpful trait about custom mobility vans is that you can personalize the accessible features. Some require ramps, while others can use lifts. There are different options as well for those who drive and those who don't. With a custom van, you can decide on all of these features beforehand.
Don't Feel Trapped at Home
Out of all the benefits of owning a mobility van from gaining independence to being able to customize your vehicle, the fact that you will no longer feel stuck at home is one of the best things. It can get tiring and discouraging to remain inside your home simply because you may have a difficult time entering a vehicle. Quality mobility vans can brighten things up. With a good adaptive van, you are free to see the world like you used to. Take a trip with family or just do day-to-day tasks like going to the grocery store. A mobility van ensures that you don't feel trapped at home anymore.