As people begin to age, they may find themselves unable to meet all their own needs anymore, while still retaining a desire to remain in their own home and not live in an assisted living or nursing home. A trustworthy in home care provider is one way to ensure that the senior's needs are met while allowing them to keep their independence and dignity. Hiring someone to care for an aging relative is often the best option to keep family relationships intact and healthy. In home caretakers can also help families with disabled members.For example, in home help can care for a disabled child whose parents need to work. They can also just provide a break for a fulltime parent who needs to run errands, see a doctor, or just relax. There are many benefits to having in home help, not just for the person who actually needs the assistance, but for the family unit as a whole. Whether insurance covers the cost or not, many families find that hiring someone to assist their loved one is the best option to ensure that their relative gets the care they need while the family doesn't have to shoulder all the work themselves.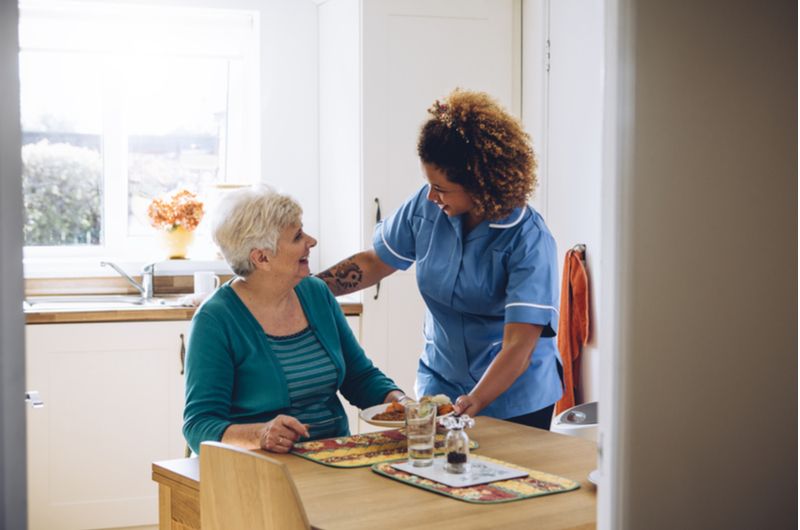 What Is An In Home Caregiver
In home caregivers are exactly as their name states: they give care to people in their homes. The level of care they provide varies depending on the needs of the client, as well as the training, licensing and skill of the caregivers. Some caregivers only take care of things around the house, such as light housekeeping, laundry, grocery shopping or meal prep. Others assist their client with their personal needs, such as getting dressed, using the bathroom, showering or shaving. Some are able to handle medical situations, such as dispensing medications, cleaning wounds or changing bandages. When hiring someone, it's important to be clear about the level of services required to ensure you get the right provider.There are caregivers that can be hired through an agency, which comes with the added benefit of having backup caregivers if your usual one is unavailable. Other times, you can find someone through online ads or ads in the newspaper, or online caregiving websites. Private caregivers not hired through an agency may not have a backup if they get sick or are otherwise unavailable, which could mean that your loved one is left on their own sometimes. This is an important consideration when deciding how to find someone.
Next