There are many ways that we, as a culture, have gotten lost in too much technology; but there is one field where technological advancements have improved all of our lives: in our sleep. Since the invention of the mattress, improvements are constantly being made. Some, like the waterbed, may have been a bit of a step backwards, but no one can argue that we are much better off now than we were a hundred years ago.
With the tried and true application of coils in mattresses, and the newer addition of memory foam, we are all getting a better night's sleep. The only thing that can make these perfected styles of mattresses even better is the addition of an adjustable base underneath. If you're not familiar, adjustable bases go under your mattress and allow it to move the head section and feet section, individually, up or down. They take the place of your box spring and, whatever holds it up (although you can still place the entire thing in a normal bed frame for aesthetics); they work with most memory foam mattresses and any spring mattress where the coils are individually pocketed.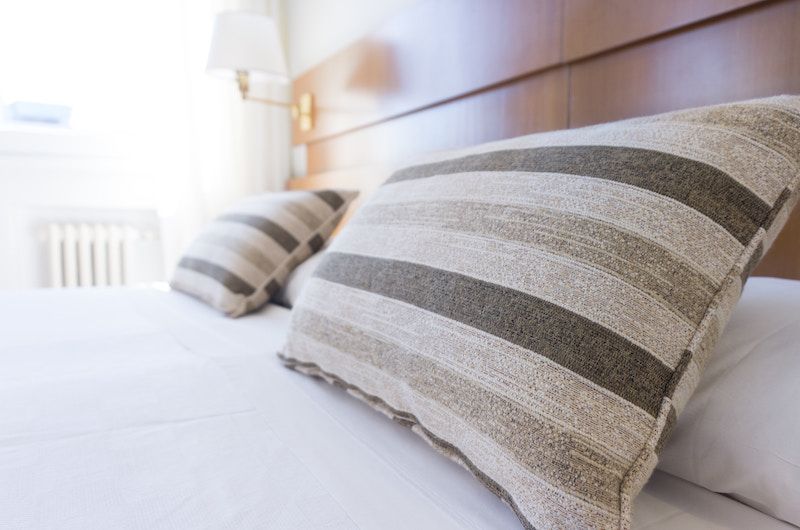 Adjustable bases are not only luxurious, but are actually quite practical and have many benefits. Nowadays, many of us choose to read, watch TV, and even use our laptops in bed. With a base that adjusts both the head and feet, you will have no need for extra pillows for "propping," and the particular angles you get from this type of bed create better blood flow and higher relaxation. This is just the beginning: there are countless examples of how adjustable bases are one of the greatest technological advancements, giving better sleep to seniors and all ages alike.
Back Support During the Day & Night
There are a few different types of adjustable beds, depending on the need of the user. Having an adjustable headrest is most common, and these models typically have an option that moves the foot of the bed up, down, or both. With just these basic features, you actually have quite a few positions. A few popular ones include an anti-gravity position, with your head and feet up; or, a lounge position, where your head is up but your feet is down. These basic positions allow blood to circulate much more easily through the body, and therefore take a lot of pressure off of your back, and actually supports it more than a standard bed. For some of the best support, many adjustable bed options even include an adjustable lumbar feature for additional support. This can be put in place when you are in a relaxing mode, or if the bed is flat, to decrease the lumbar pain in a lower back.
Adjustable beds give you back support during the day & night by giving you a better night's sleep. They also give you excellent support if you choose to use them to watch TV or read in bed, as you are in a much healthier, more ergonomic, position, that contours to your spine and supports all of your back muscles as needed.
[/nextpage] [nextpage title="Next" ]
Easy Get Up and Lay Down
It is first worth noting that back pain can be one of the most difficult challenges we face when getting into or out of bed. The back pain is the reason it is often so hard to get up in the morning and lay down in the evening; but, as we've mentioned, an adjustable bed can create such a sweeping change in that back pain. Having diminished pain is the first reason an adjustable bed could possibly help you with easy get up and lay down.
Aside from lessened pain, the adjustable features themselves can easily help you in and out of bed. If, in the morning, you raise your head and lower your feet with the adjustable bed remote, you are easily halfway there already, and that makes for great advantages. There are even more advanced models for seniors or those with any disability; these models can actually turn themselves and help to pivot you out of bed (much like a lift chair, in the form of a bed).
[/nextpage] [nextpage title="Next" ]
Read & Watch TV Comfortably
Using an adjustable bed can have excellent benefits even when you are awake! With the ability to put the head up and positioning the feet up or down, the body can fully and completely relax to read & watch TV comfortably. Many people with adjustable beds find they can even comfortably work on a laptop or tablet, adjusting the mattress so it is at nearly a ninety degree incline. Relaxing in an adjustable bed can be absolutely luxurious, especially as some of them are complete with various massage options, such as whole-body, or lower back- and feet-specific. Many with massage options have the ability to change the intensity, or even have wave and pulse features.
[/nextpage] [nextpage title="Next" ]
Help With Back Pain
Just like the need for additional back support, back pain is one of the most common reasons seniors or anyone in pain will seek out adjustable beds. 80% of adults in the United States experience back pain at some point or another, and as humans, we are in bed for approximately a third of our life: it only makes sense to tie these statistics together and find a great solution. Back pain can be caused by work habits or bad posture, even injury; but it can also be caused by a bad night's sleep. The ergonomics, or the way something caters to your body, of an adjustable bed can help with back pain by preventing or reducing it. If your body is in the right position while sleeping, the spine is able to finally decompress after a long day, and a comfortable distribution of your weight can reduce some of the painful pressure.
In contrast, any bed that is wrong for your body (and it can be so difficult to find the right one) will actually create more pressure on the hips and shoulders without supporting the lower back. This can cause or exacerbate back pain, and it will only worsen over time.
[/nextpage] [nextpage title="Next" ]
Help With Acid Reflux
Adjustable beds can truly help with acid reflux, and even heartburn; both of which can often be most problematic at night. Elevating your head when you sleep can relieve many digestive issues simply by creating a better, more comfortable path for the digestive system. Adjustable beds can uniquely provide this relief for anyone suffering from acid reflux or other digestive problems, as opposed to simply adding extra pillows. Using an additional pillow to lift the head can create pressure on the abdomen, possibly making digestive issues worse; alternately, adjustable bases create a smoothly angled transition allowing for the best possible digestive flow.
[/nextpage] [nextpage title="Next" ]
Help With Neck Problems
Along with back problems, those with neck problems would do well to choose an adjustable bed for its pain-relieving advantages. Similar to the way adjustable beds combat lower back problems, sleeping at an angle that is more ergonomic can create a relief of the day's built-up pressure during the night. Particularly after back or neck surgery, many post-operative patients find that sleeping with the neck at even a slightly higher incline can help with neck problems, both through relieving existing pain or by not creating it while sleeping, more than a flat mattress can. Sleeping on a bed that contours perfectly to the body will make for a better day with minimal neck problems.
[/nextpage] [nextpage title="Next" ]
Help With Sinuses
Finally, adjustable beds can create help with sinuses for those who struggle with sinus issues – even snoring! While sleeping, having the head elevated can create an easier flow of oxygen, allowing it to reach vital organs better. Again, creating an angle simply by adding more pillows can create pressure in the abdomen and can actually cause neck pain; however, adjustable beds provide the perfect angle to open airways. With the head elevated, gravity does more to stop fluids from creating a buildup that restricts oxygen pathways; the buildup which restricts pathways is one of the most common causes of sinus congestions and snoring.
There are great advantages to adjustable beds for people of any age. If you are experiencing any of the issues listed above, a doctor or specialist can point you in the right direction to exactly what features you may need on an adjustable bed.
[/nextpage]
[nextpage title="Next" ]