Compression stockings are supportive garments used to improve circulation problems and can be of great importance in the lives of many seniors. There are several benefits to wearing compression stockings. They can slow the progress of vein disorders and relieve associated symptoms, increasing quality of life. Compression socks decrease swelling, reduce pain, and may improve the appearance of unsightly varicose veins. They can also prevent the development of deep vein thrombosis, a potentially dangerous blood clot in the leg. While most often used for medical purposes, compression hose may also be worn simply for comfort. Even if you do not currently have circulation problems, wearing low-pressure compression socks may prevent them from appearing in the future.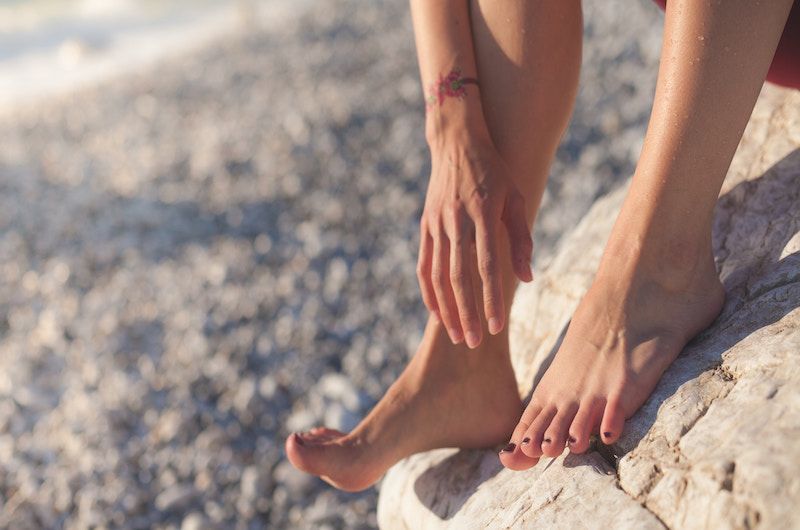 If you or a loved one suffers from circulation problems, you may be curious about compression stockings. What are the advantages of wearing them? How do they support your circulatory system and address the effects of poor circulation? How much should you expect to pay for compression hose? These are all important questions to consider. This article will explain how compression stockings improve circulation, what conditions they are used to treat, who should wear them, and the average price of compression garments. If you decide compression stockings are right for you, please consult with a physician to determine the correct type and size.
What Are Compression Stockings
Compression stockings are socks made from a strong elastic material designed to put pressure on the legs. This pressure helps veins to effectively push blood back up to the heart and prevents fluids from pooling in the legs. Typically, compression socks are tightest around the ankle and looser around the calf and thigh. They are available in both knee-high and thigh-high sizes. Compression stockings are most commonly used to treat venous disorders, with different levels of compression available to meet different medical needs. If you need to wear compression stockings for medical purposes, your doctor will help you determine what size and level of compression are best for you.
[/nextpage] [nextpage title="Next" ]
Who Needs Compression Socks
The benefits of wearing compression stockings are most pronounced in individuals who have medical conditions that interfere with circulation. These conditions include edema, lymphedema, spider veins, varicose veins, and venous insufficiency. Many seniors are affected by these disorders, and may need to wear compression socks to improve blood flow. Compression stockings are also popular among pregnant women and long-distance travelers. Individuals flying long-distance may be at risk for developing deep vein thrombosis, which compression stockings can prevent. Workers who spend a lot of time on their feet, such as nurses, may also purchase compression stockings for relief from achy legs.
[/nextpage] [nextpage title="Next" ]
How Compression Socks Improve Blood Flow
In order for your blood to make its way from your lower extremities back to your heart, it has to fight against gravity. Circulatory problems make this fight more difficult. Healthy veins only operate in one direction – sending blood upwards – but weakened veins allow blood flow in both directions. This causes blood to pool in the legs and feet, which can lead to pain, swelling, and varicose veins. Compression stockings help by giving your blood a boost on the way up. They use pressure to gently support the vein walls, allowing them to open and close properly.
[/nextpage] [nextpage title="Next" ]
Lowering Your Changes of Deep Vein Thrombosis
Not only are compression stockings used to improve circulation problems, they may help those circulation problems from developing in the first place. One condition compression socks are used to prevent is deep vein thrombosis (DVT). DVT occurs when a blood clot forms in a deep vein, usually in the legs. This can lead to serious complications if the blood clot breaks loose. Wearing compression socks helps blood move quickly through veins, which decreases the likelihood that a clot will develop. Compression stockings are also used in post-DVT treatment, and significantly reduce the risk of post-thrombotic syndrome, a chronic condition which can cause pain and ulcers in the leg.
[/nextpage] [nextpage title="Next" ]
Improving Circulation Problems
Wearing compression stockings offers advantages for both symptom management and reversal of circulatory problems. In addition to DVT, compression socks are used to treat conditions such as edema, varicose veins, and venous insufficiency. Edema results from fluid pooling in body tissues, often in the extremities, and causes swelling. Varicose veins are enlarged, twisted veins visible through the skin. Venous insufficiency, or the pooling of blood in veins, is most commonly caused by blood clots. All of these issues are linked to weak or damaged valves in the veins, and using compression socks to support the veins may help resolve them.
[/nextpage] [nextpage title="Next" ]
Different Strengths of Socks
The strength of compression stockings is measured with the unit "mmHg", which indicates the amount of pressure applied. Different medical conditions require different amounts of pressure to treat. The stockings will be marked with a range, such as 20-30 mmHg. This means that the pressure applied will not be less than 20 mmHg or more than 30 mmHg. The lowest range, 8-15 mmHg, is worn mostly for comfort. The next range, 15-20 mmHg, is helpful for travelers, pregnant women, and those with varicose veins. Stockings in the 20-30 mmHg range can aid those with edema and venous insufficiency. 30-40 mmHg pressure is used to treat deep vein thrombosis and lymphedema, among other conditions. Always consult with a physician to determine what strength of compression stocking is right for your needs.
[/nextpage] [nextpage title="Next" ]
How Much Do They Cost
The price of compression garments varies depending on the strength required. Lower pressure ranges, such as 15-20 mmHg, can be purchased over the counter for $10-$30 depending on the retailer and brand. Higher pressure ranges (above 20-30 mmHg) cost more and are only available by prescription. These are typically only available through vein clinics or from medical supply shops. High-pressure compression stockings go for $40 for basic options to $100-$200 for custom-fitted hose from a medical supply shop. If your doctor recommends high-pressure compression hose, the extra cost of a proper fitting may be well worth it. The right fit is of vital importance in ensuring circulation problems are properly addressed.
[/nextpage]
[nextpage title="Next" ]