Most of us take good health and youth for granted, but people never consider how they take their beautiful locks for granted. Until they're gone, most people aren't prepared for it. For many, a hair transplant can bring back a full and luscious mane. If you have started to thin out up top or go bald, a hair transplant can restore a youthful appearance. First, you should speak with a doctor about what to expect before and after the surgery so that there are no surprises.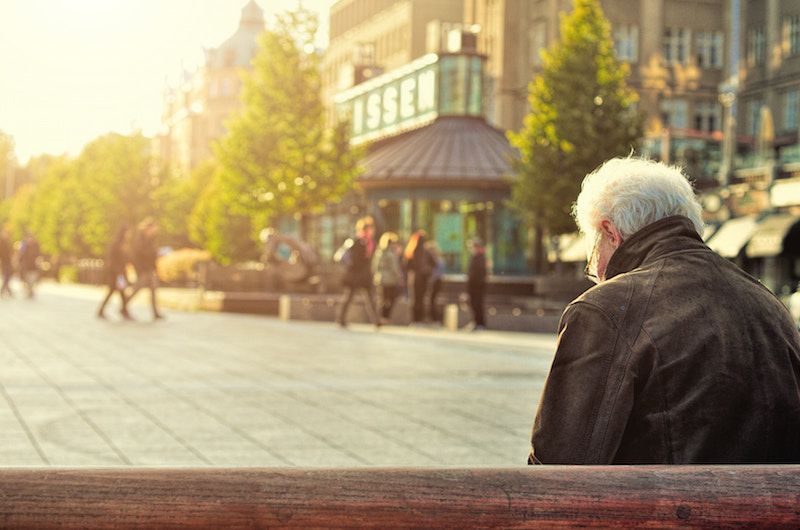 A consultation with a doctor will give you a better idea of what you will go through, which helps to make the process easier and more manageable. You can get through it in stages and know what you might be getting yourself into in advance. This form of surgery moves hair from another area of the body to fill in the place that is lacking in hair. While doctors have given hair transplants since the 1950s, consultations reveal how the latest techniques have changed big time in the most recent years. You will usually start from within the doctor's office. Understanding what will happen can make the experience far more pleasing, and you won't feel surprised about it halfway through. Over the years, this surgery has become far more appealing because of the more natural appearance to the hair.
Who Needs a Hair Transplant
You should schedule an appointment for this procedure if you have a dense hair donor site. It is preferable for you to be a minimum of 25 years of age before you attempt to go through this procedure. One of the keys to finding a good candidate will be estimating what kind of hair loss pattern they might be experiencing. This is because once the new hair has been transplanted, it won't fall out again. However, the native hair will continue to fall out even after the loss, which can result in an unsightly new appearance if the right pattern has not been established.
The reason you want to be at least 25 before you schedule an appointment is because it can be difficult to establish the pattern of eventual hair loss until after the age of 25. Normally, you can get away with a smaller hair transplant to add more density to the hairline region of your head during this time. You will most likely have a need for future treatments because the hair loss will keep progressing. Anyone concerned about future hair loss should consider visiting a knowledgeable doctor on the subject for the best results.
[/nextpage] [nextpage title="Next" ]
Starting with a Consultation
A consultation will show the cost to help you plan for the pricing. You should seek advice from experienced specialists on the subject. This can also help you to decide if you should do another remedy or go through with the transplant. The expert will need to understand your medical history with a medical questionnaire to ensure it will remain safe for you. The vast majority of men and women experiencing baldness shouldn't have a problem with getting accepted for this treatment. Other considerations will include:
Skin type
Previous operations
Medications
You should always be honest about your medical history to avoid complications during the surgery and help you to avoid further cost.
[/nextpage] [nextpage title="Next" ]
Compare Procedures
You have two main types of hair transplant procedures that you can compare. You have FUE and FUT. With FUE, you don't have to worry about a linear scar that takes time to heal. Also, you don't have to worry about stitches, and the healing time will be faster. Meanwhile, the FUT procedure could be seen as a more traditional procedure. With a FUE system, you remove the hairs individually from the scalp, and you don't have to worry about a linear scar being left. However, you will have to deal with 1 mm puncture marks. Luckily, this tends to heal itself after it has scabbed over in the following days. The cost will typically be between $6,000 to $10,000. Because of the time sensitive nature of FUE, this usually makes it cost more than what you pay for an FUT procedure.
[/nextpage] [nextpage title="Next" ]
View Before/After Photos
When you look at the before and after photos of this elective surgery, you learn how far this technology has come since it first began. Hair follicles will usually get harvested from a strip by a skilled clinical team, and they will transplant the chosen areas. However, especially in the cases of advanced hair loss, FUT will be the preferred method. You can take full advantage of the scalp region to get the best results, and this shows in some of the before and after photos. The results of this surgery have often proven consistent with the expectations. You can't deny the benefits when you look at the pricing and the results with this elective surgery.
[/nextpage] [nextpage title="Next" ]
Aftercare and Recovery Process
After the hair transplant, you will have to undergo a slight recovery process. For example, you should follow the next day without washing your hair. Your doctor will shampoo and blow dry your hair. Afterwards, he will examine your scalp and give you instructions for the next week. Aftercare instructions will cover the approaches to modified hair care for the next four to six days because you will need it. Normally, patients can blow dry and shampoo without any restrictions after a week into the recovery process. After the procedure, you should wait at least one month before you attempt to color your hair, and you should limit strenuous and demanding activity so that the recovery time will be kept to a minimum, and you can reap the full benefits.
[/nextpage] [nextpage title="Next" ]
Schedule an Appointment
If you're interested in this procedure, you should schedule an appointment with a doctor to learn about the full advantages. You want to come into this procedure with practical expectation of it. The first new grafts will help you see hair growth within two to four months following your procedure. Nevertheless, you should understand how hair grows in a cycle. This means a new graft won't grow immediately or all at once. Towards the end of eight months, however, you should notice how around 90 percent of your grafts have begun to grow. The great thing about a hair transplant is how once the hair grows out, one of the advantages is you will not be able to tell the difference.
[/nextpage]
[nextpage title="Next" ]