Transferring elderly or partially-mobile patients is always a challenge. The very best manner to do this while making the person feel secure and safe is through the use of a stand assist. This mobility-enhancing, movement aid equipment is also referred to as a standing lift or a stand assist lift.Patients can be moved in a respectful, noninvasive manner which will not embarrass or intimidate them. This equipment is operated manually, by electricity, or by batteries. The regular machines can usually handle up to about 350 pounds of weight; machines are also available that can handle even more weight of up to about 700 pounds.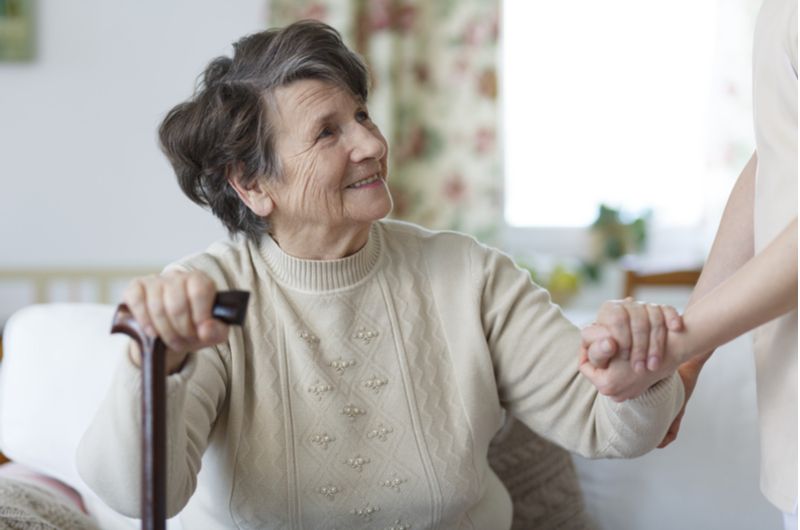 A powered lift which runs on electricity and/or batteries greatly reduces injury risk. It is highly recommended for those patients who are weaker and need extra assistance. The operation is much smoother than that of the manual lift. The downside is that they can be very costly. Be sure to compare the prices on similar brands and models for extra savings.Keep in mind that the pricing on this equipment will sometimes include the necessary accessories such as slings and sometimes will not. Be aware that there are many sizes and types of slings to choose from depending on the size and disability of the individual. Be sure to get all the details before purchase. Accessories such as remote controls, rubber grips, and built-in scales are also available for greater assistance, safety, and efficiency.The following are typical questions with answers that an individual interested in utilizing a stand assist would ask.
What Is A Stand Assist?
A stand assist is a manual, electric, or battery-operated mechanical device which helps a patient or a senior assume a standing or semi-standing position so they can be transported or attend to daily needs. It provides a safe, secure method of movement that will allow a person to be moved quickly and efficiently without falls or injury. The individual can be moved from one seated surface to another. For example, a patient can be moved from a sitting position on his bed to the commode in his restroom or to a chair in another location. Or he can be moved from a wheelchair back to his bed and vice versa. It also protects caregivers, medical personnel, and family members from injury while they are caring for the individual.
Next