Are you or someone you know a senior citizen that would like to see the world? Traveling in older age can be an exhilarating experience, but that experience often comes with a hefty price tag. If you choose to fly when you go on your senior trip, this can alleviate the stresses of traffic and having directions handy at all times but flying can rack up the costs of your trip. Fortunately, there are special savings and deals for senior citizens available if you look in the right place when booking your flight.
If you are handy with the web, this is always a good place to begin your search for senior flight discounts. If you are not super comfortable with using a computer to search for deals, ask a friend or relative to assist you. Other places to look for deals on vacation packages and flights could include travel magazines or newspapers.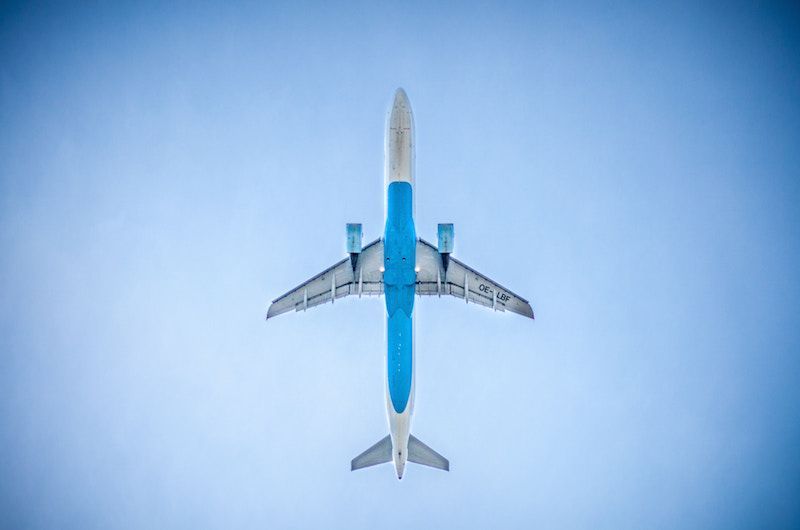 Most companies define a senior citizen as being sixty years or older. This is important to note to ensure that you receive the discount you are hoping to get! Another tip to keep in mind (regardless of your age) is that if you book at the last minute there are often better flight deals available. If you are a retired senior citizen, pick out potential destinations, pack your bags in advance, and monitor flights to see if you can catch a good deal!
Senior Flights
Some important things for senior fliers to remember when preparing for their trip include a government-issued ID. You will need to prove who you are to get on the plane and your ID will prove that you are a senior citizen. Another important thing to remember is to request wheelchair services if you or anyone in your group will need one. Some airlines will offer to meet you at the curb with a wheelchair so that you or your group member does not have to put a strain on their body.
Lastly, some airlines allow early check-in services for senior citizens. Do your research prior to arriving at the airport to see if your airline provides this service and if they do the steps necessary to utilize it.
[/nextpage] [nextpage title="Next" ]
Traveling During Retirement
Going on new adventures retirement can be one of the best times of your life because you no longer have to worry about the stresses that come along with office or work life. You truly have all of the time in the world to relax and spend with loved ones, family, and friends. If you are traveling during retirement, be sure to think about your family or friends back home and send them postcards or small souvenirs from your travels if you are able to. They will appreciate the gesture and you will have a kind way to share your adventures with them! Remember the same travel tips apply from when you were traveling prior to retirement. Some of these may include getting small travel size items that will make it through airport security. This also may include bringing along your favorite neck pillow and a sweater for the utmost comfort during your flight.
[/nextpage] [nextpage title="Next" ]
Senior Flight Discounts
As we previously mentioned, senior flight discounts are available through many airlines, you just need to know where to look to find them. If you have already decided what airline you will be flying with, visit their website and navigate to the "seniors" tab where they will likely have information with regards to senior fliers and senior savings. If you can find a phone number for your airline you could also give them a call and discuss available sales and discounts. If you have not chosen your airline yet, use this as an opportunity to pick the airline in your area that offers the best discounts to senior citizens! An article from USA today conveniently lists popular airlines and the discounts that each one offers for senior citizens.
[/nextpage] [nextpage title="Next" ]
Going on New Adventures
Did you do any traveling prior to retirement or are you a brand new to the traveling world? Regardless, utilize your free time to explore parts of the country or even the world that you have not seen yet. Do not stop searching for senior discounts once you book your flight. Look into your destination to see if any of the activities that you plan to do there often discounts for senior citizens because often times they do! Call ahead or visit the company's website to learn more about senior discount policies and be sure to bring along your ID on any excursions you plan to do on vacation!
[/nextpage] [nextpage title="Next" ]
Saving Money at Hotels
When we said that the money saving does not have to stop once you board the plane, we were not kidding. A lot of hotels offer discounts or free upgrades to senior citizens! What is the catch? A lot of times you have to specifically ask for these discounts or they will not be applied to your stay. If you are not sure if the hotel offers a senior discount, call ahead to see what their policy is! The worst they can say is that they do not offer a discount. If you stay at the same hotel chain every time you travel, you may be able to stack loyalty points with your senior discount for incredible savings!
[/nextpage] [nextpage title="Next" ]
Saving Money on Transportation
The savings do not have to stop at hotels either! Save money on transportation to and from the airport with some companies if you are a senior citizen. If you arrange your ride prior to arriving at the airport you will have more luck finding companies that offer discounts than if you simply hop in a cab upon arrival. Additionally, if you need to rent a car once you reach your destination many rental car companies are great with giving discounts. When you make your reservation ask if there are senior discounts available as well as discounts for any memberships you may have such as Triple-A.
[/nextpage] [nextpage title="Next" ]
How to Find Flight Discounts
Are you still wondering how to find discount flights? Finding flight discounts is probably easiest on the internet since airlines utilize the internet to sell tickets. Before you start your search for flight discounts it is probably best to determine your desired destination and place of departure. If you would truly like to plan your trip on a whim, you could choose the place of departure and pick the destination based on flying fares. Another great way to save money while flying is to ask if there are any baggage deals for senior citizens. Some airlines may offer a discounted baggage rate for individuals over age 65. If there are not any discounts, consider packing your items in a carry on to save money. This will mean less items to pack when you get home as well!
[/nextpage]
[nextpage title="Next" ]