Retirement is a brand new & celebratory time in life. As a new stage in life approaches, many retirees take this time to try something new. This could mean leaving their home of 30+ years or moving to another state. Senior retirement apartment communities are the perfect place for those looking for a change! Everyone is roughly around the same generation and this makes it incredibly likely to make new friends. Senior apartments & communities are also fun and many offer scheduled activities. Some retirement communities have special amenities for seniors with assisted needs.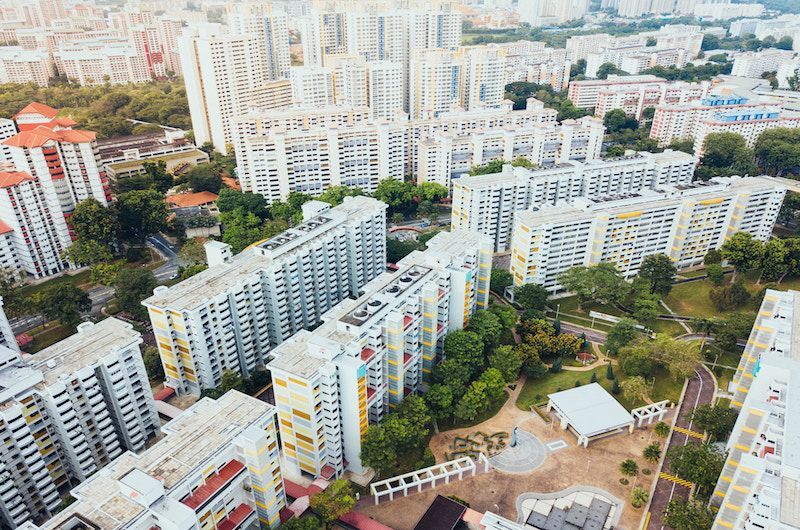 Choosing a senior apartment community raises so many questions:
♦ Where should I go?
♦ Which city & region?
♦ Will I feel comfortable there?
♦ Will it have all the amenities I need?
♦ Do they have the care and assistance I need?
♦ How much will this cost me?
♦ Can I even afford to move?
♦ How do I find the best senior apartments?
There are resources out there that help connect the best senior communities near by. Some senior communities come with furnished options & have affordable rates. Most prices & rates are available on these sites. It's important to do as much thorough research as possible before commitment. Here are 8 important tips to consider when researching the right choice:
Choosing a Location
 One of the most important factors that you need to consider is the location of the senior apartment complex you want to retire in. If you are comfortable with the city you currently live in, you should start researching options in your neighborhood. Since you are familiar with the surrounding areas, you can compare the pricing for the complexes that are in the locations that you desire. If you are looking for a change, then you should start researching other retirement cities to see where you would like to live. There are many resources to help search for a senior community near you. It is also important to see what is around the apartment complex. If you like to be active, make sure that there are plenty of things close by such as golf courses, movie theaters, restaurants, etc.
If you prefer peace and quiet, it would be okay if the apartment complex was isolated. If you are completely unfamiliar with the city or town you are looking in, feel free to reach out to the complex directly and ask if there is anyone you could speak to regarding the culture and environment surrounding the complex. The last thing you would want to do is to move to a senior apartment where the weather is not to your liking or the surrounding area does not meet your requirements. Always thoroughly inquire before making a decision. 
Finding The Right Floor Plan
 Choosing a floor plan that fits your needs can be quite easy. First, you need to decide on how many bedrooms you want. If you are moving by yourself, you might be okay with a 1 bedroom. If you are moving with a partner or spouse, you might want to consider a 2 or 3 bedroom for extra space. Even if you are planning to live by yourself, having an extra bedroom could come in handy for family or guests that come to visit you. You also need to see which floor plans have stairs and which do not. If you think you will have a hard time going up and down flights of steps, make sure you do not choose a floor plan that includes those. Here's an example of a senior apartment floor plan.
Checking Out The Amenities
Senior apartment complexes are known for their top tier amenities. Because some seniors have lost their mobility, these complexes make it a point to have tons of fun things to do on the premises. Outdoor BBQs, tennis courts, putting greens, movie rooms, swimming pools and saunas are just a few examples of the amenities that could be provided. Start by making a list of amenities that you require and then ones that you would like. When you go around for showings, you can check off your list which ones are available. 
Leasing Options
Just because you are retiring, that doesn't mean you have to stay in one spot for the rest of your life. If you are planning to move every year or so, make sure that you choose a senior apartment that has flexible leasing options. Rates vary depending on location. For example, Brookdale Senior Living prices range from $2,300 – $3,500 per month. Some complexes will offer month-to-month or short-term leasing agreements.  It is important that you think long term so that you don't sign a lease for the next 5 years when you have plans to move in the near future. Most apartment complexes are flexible and will work with your schedule and needs, so make sure you speak up and state your intentions.
Community
One thing that most seniors complain about is loneliness. When you get older, some old friendships seem to fizzle, family members move far away, or companions unfortunately pass away. One of the benefits to living in a senior apartment complex is that you are constantly surrounded by people your own age who are looking for companionship. Make sure that when you tour the grounds you get a feel for the people living there to see if it is a place that you could see yourself fitting into and making new friends there.
Scheduled Activities
Another way to combat loneliness and to forge new friendships is to participate in the scheduled activities that senior apartments will offer. Scheduled movie nights, ice cream socials, shopping outings and nature walks are just a few things that some complexes will offer. If you are excited to stay active and make new friends in your retirement, check to see if the apartment complex you are interested in has these options available. Usually when you set up a tour, the apartment manager will provide you with a brochure listing all of the scheduled activities they have for that month or year.
Assistance If Necessary
One major thing that you need to consider is if you are going to require living assistance. Not all senior homes offer assisted living, so it is very important that you confirm that they do offer assistance and clarify what their programs and pricing structure is before committing to anything. Even if you are fully capable at the moment, things can change very quickly, and if you anticipate needing assistance in the future, you should make sure that you find an apartment complex that can assist you.
Meal Programs
Some senior apartments will offer meal programs. This could mean a shared cafeteria space where they serve hot meals at a small charge, or they could be connected with a meal delivery service that will deliver meals right to your door. Make sure you ask if they offer any meal assistance. Even if you love to cook now, the older you get, it might be more convenient to have your meals prepared for you. Although you might be fully capable of cooking your own meals, it might be a treat to order several meals throughout the week that you get to enjoy. If the complex has a shared eating space, make sure you ask for a menu to see what types of meals they offer. Senior meal plans are different & specific to needs.