With every passing year, the days of penny candy and nickel sodas get farther and farther away. No longer can you enjoy a night out on the town or a delicious meal without forking over a substantial amount of money. Between the economy, inflation, and the demand for more, more, more, life is only getting more expensive by the day. Are we left with little more to do than sit home in front of the old tube? Definitely not. Although this may sound like we're headed toward a downward spiral, for seniors, there are still ways to make the most out of life without actually having to pay the most.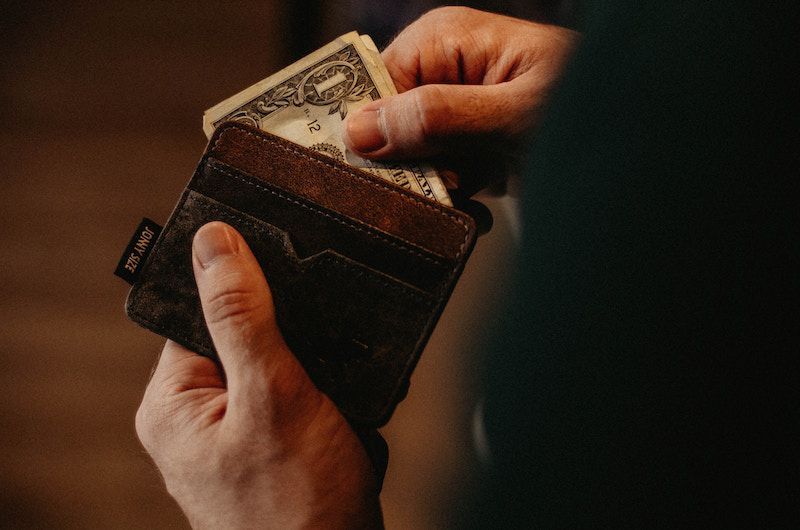 As we watch prices steadily increase on everything from everyday necessities to our favorite treats, it can seem like throwing in the towel and give up on trying to squeeze the most out of our dollars is our only option. If this is where you're at, then snap out of it! As a senior, there is an unlimited amount of untapped resources just waiting to be explored that can save you some serious cash. Entertainment, insurance, travel, and even medical prescriptions can all be part of the money-saving methods we've got in store for you. Let's explore some of the ways in which you can take advantage of senior discounts and still do it all, get it all, and have it all, without spending much at all.
How to Utilize Senior Discounts
There comes a time in every person's life when they officially cross over into the next checkbox category and become a senior. Whether that magical age is 50, 55, or 60 will forever be up for debate, but for the sake of saving money, let's assume it's 50 so you can get your hands on senior deals even sooner. Once your ID reflects 50, the deals will come knocking on your door, and all you have to do is answer. At this point you may be wondering, how can I save money when prices all around me seem to be spiking? Where to find them and how to use them is what you're soon to find out.
There are many different ways you can go about finding all the deals and steals available exclusively to seniors. While some deals are simply applied to your account, bill, or check at the time of service, it isn't always that easy. Many establishments, whether it be one that provides a service or good, have programs in place for senior coupons and senior discounts. All you have to do is ask! Whether in person, over the phone, or even through email, by asking if they have any programs for seniors you can get on the road to savings in no time. Now to find out how and where you can use these great offers!
[/nextpage] [nextpage title="Next" ]
Restaurant Discounts
If you're looking for a place to grab a bite with your grandkids or maybe you're planning a special anniversary meal with your longtime love, there's no need to pay full price. Many restaurants offer discounts specifically for seniors. A free coffee, treat, or discounted meal could be waiting for you. Some establishments offer certain days designated for extra senior discounts as well. To find out which restaurants near you have such deals, search their websites, check their social media accounts, or even call them up. Many programs are part of the menu options, they just aren't readily advertised to the general public, so those deals are just waiting to be snagged up.
[/nextpage] [nextpage title="Next" ]
Lower Car Insurance Rate
Car insurance can be one of the steepest bills to arrive in your mailbox every month. By getting access to senior discounts, you can bring that number down. Having been on the road for years, many seniors have a rather polished record of good driving. A solid record paired with discounts made available exclusively for seniors can help lower coverage costs. Ensuring your car is in tip-top shape can help prevent accident and other incidents that can raise insurance premiums so taking advantage of senior discounts at auto shops and service centers can prove to be very beneficial in the long run as well.
[/nextpage] [nextpage title="Next" ]
Travel Discounts
As a senior, seeing the world can be cheaper than any other time in your life. Whether you have your sights set on a cross-country excursion or a weekend getaway to a neighboring city, there are travel discounts aplenty. Flight discounts, as well as bus and train travel discounts, can mean seeing more without spending more. Many of these travel discounts are available by showing your ID or signing up for senior programs that grant you a membership ID so discounts can be used repeatedly. Getting these deals can be as easy as calling the company directly or asking at the time of purchase.
[/nextpage] [nextpage title="Next" ]
Prescription Discounts
Seniors are no strangers to the potential price gouging associated with prescription medications. While many seniors take a variety of medications each month, some are lucky enough to only take a few, or none at all. No matter if it's a monthly trip to the pharmacy or a few times per year to fight off a bad cold, at some point, a discount on your meds will come in handy. Applying for government-funded programs specifically put in place to aide seniors can help lower monthly prescriptions costs. Your doctor can be a good resource for these programs. Many pharmacies also offer senior programs including reduced prices and even home delivery. Just ask at the counter the next time you pick up your prescriptions.
[/nextpage] [nextpage title="Next" ]
Shopping Coupons
Perhaps the most useful of all the senior discounts and senior coupons available are those for shopping. From the weekly grocery trips to the strolls through the mall that end in a fabulous find, there are many ways to take advantage of senior discounts in just about every kind of retail setting. Many grocery stores offer weekly savings days in which certain products are discounted and programs where membership in their senior club can help get you deals. Other retailers often have deal days where seniors can get a percentage off of their total by showing ID. Swing by the customer service desk and they can fill you in on all the savings.
[/nextpage] [nextpage title="Next" ]
Movie Discounts
While the Nickelodeon is now more widely known as a 90's kid's network and less as a five cent movie theatre experience, seeing the latest blockbuster hit for cheaper is still an option, even at today's prices. Movie discounts are among the most widely used type of senior discounts because they're so easy to use and find. Nearly every theatre has a designated day or time in each day where tickets are heavily discounted. By asking at the ticket counter and showing your ID, you can take your grandkids to see the cute new cartoon or go on a fun date with your gals without having to empty out your account.
[/nextpage]
[nextpage title="Next" ]