Overbed tables are an incredibly helpful tool for seniors that come with many benefits and advantages. While they are commonly seen in nursing homes and hospitals, it is also popular to use the functionality of an overbed table right at home. Aside from the ease of having a flat surface for eating and working from bed, many overbed tables have other uses, equipped with storage, lighting, and even electrical outlets. Overbed tables can be wonderful for any user, adding daily convenience, especially to those with ailments or patients recovering from surgery. Many even choose to utilize their table not only in bed, but during the day as a standing desk, adding additional health benefits.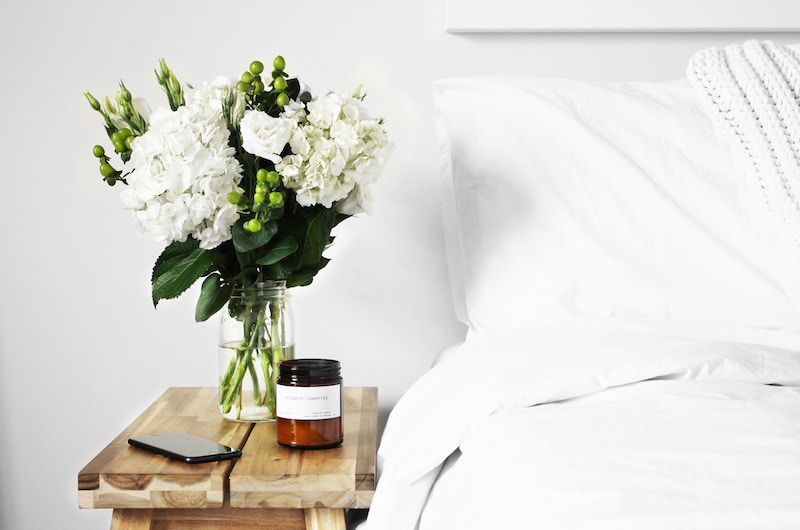 Just like any other purchase, it is important to balance the features and benefits of an overbed table with one's budget. It is also very important to find the correct height for use in bed; although, most of these tables are adjustable in many ways. When buying an overbed table, shoppers can find specialized stores in their area that cater to seniors' needs; alternatively, there is always a wide variety of affordable options to be found in the online retail marketplace. Used and new options may even be available depending on where the table is bought, but always remember to purchase from a reputable source.
What Is An Overbed Table
In short, an overbed table is typically a small table on wheels that functions as a flat surface, set at an appropriate height to be used in bed. They can come in all shapes and sizes and are typically classified by the bed or condition of the person whom they will be used for. The types of these tables are senior living and home health overbed tables, inpatient overbed tables, or bariatric overbed tables. The first on the list, senior living and home health overbed tables, are designed for a standard home bed. Inpatient overbed tables are used more frequently in hospitals and with hospital beds, having different shapes and sizes of bases to fit around the necessary equipment. Bariatric overbed tables are normally similar to inpatient ones, with the added advantage of having longer table tops for larger individuals to reach.Overbed tables have many common features among different models, such as adjustable height or a swivel function. They are used by many people with different wants and needs from their table, and therefore are equipped with many different functions depending on the necessity. These tables are useful to many different types of people and can fill a variety of needs for its user.
Next