Finding a senior apartment in Florida is easier than one may think. This sunny southern state draws many retirees looking for a place to pursue an active lifestyle without having to waste valuable time doing lawn work. More seniors today want homes that require little maintenance care but offer fantastic amenities. Florida living offers many advantages including warm weather year round and nearby shopping malls, fine dining, local attractions and other establishments. Many older individuals that come to Florida simply want to enjoy the beautiful scenic views that this state offers. Most retirees that move to Florida enjoy being outdoors in nature.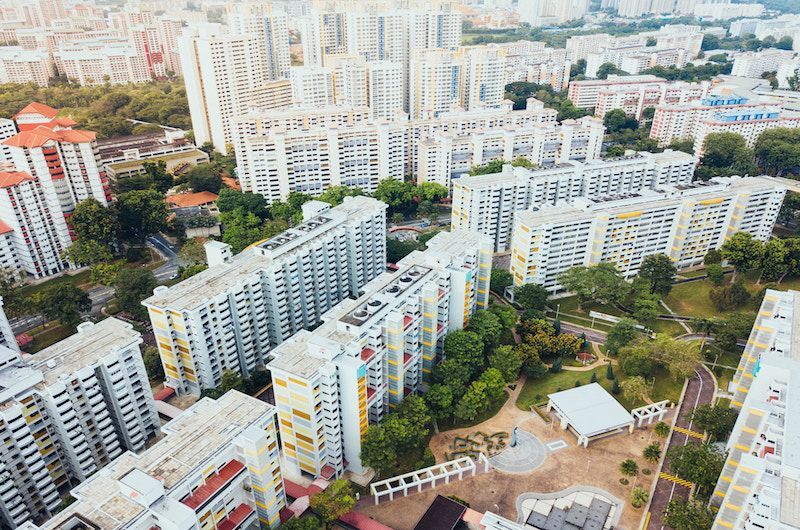 Retirees residing in Florida can lounge outside soaking up the warm sun every day of the year. Warmer temperatures, fabulous senior apartment styles, fun recreational options and more peer socialization opportunities are just some of the remarkable advantages of living in this oasis location. Even those with limited housing budgets will find excellent lower-cost senior apartments in safe neighborhoods. Seniors wanting luxury apartments will find stunning options here where the sun always shines. Most retirement communities have splendid benefits like onsite fitness rooms, computer access with Wifi connections, state-of-the-art televisions and conveniently situated laundry facilities.
Senior Apartments in Florida
The number of senior apartments available in Florida is astonishing. This spectacular region of the country is a mecca for retired individuals. Most that move to Florida desire a less stressful lifestyle that includes enjoying favorite activities and hobbies that they were too busy to enjoy earlier in life. The stunning accommodations in many Florida retirement communities boast bonus amenities like a community pool, hot tubs, saunas and relaxing outdoor lounging areas. These incredible apartments often feature lovely patios, sunny decks and an outdoor grilling area for residents and visitors to enjoy year round cookouts.
Most of the retirement communities have age requirements for living there. This can be from age 55 to 65 and older. Some of these age requirements change, and interested parties should always ask about these age requirements prior to planning a move. Retirees are typically healthier than in years past. More retired individuals lead very active lifestyles pursuing their ideal outdoor sports or other adventures. Many seniors travel across the country or around the world. Retirement communities today cater to those seniors wanting fun pursuits and good company. Search online conveniently for details on Florida located senior apartment listings.
Benefits of Living in Florida
There are countless financial, healthcare, housing and other benefits of living in Florida. With zero state taxes on social security and other retirement benefits, living in the Sunshine State can actually save money. This state offers many top-quality healthcare providers for the vast numbers of elderly residents. Many retirement communities and senior apartments boast low cost rent and a safe environment. As the sun is usually out all year long, individuals can stay in better physical shape and avoid those winter month blues. This state offers additional senior services and luxury living options.
How to Find an Apartment
Retirees desiring to find a suitable apartment in Florida can perform a quick Internet search. There are many online apartment listings for individuals to browse. Prospective Florida residents can also contact representatives of these retirement apartments by phone for more details. Decide on the number of bedrooms and living space size preferences. After a city is chosen to relocate to, investigate what the area has to offer by visiting that city's tourist attraction website. All seniors should determine their housing budgets. If possible, go see the potential apartment in person.
Average Cost of Living in Florida
Financial experts maintain that the average cost of living in Florida can be competitively compared to the national average yearly costs. Housing costs vary and depend greatly on location. Individuals can expect to pay approximately $19,000 yearly. Some retirement communities, and other senior apartments, cost from $400 to almost $4,000 monthly. There is no state tax required on state checks like Medicare, social security and company retirement plans. There are many positive advantages for living in this paradise state. Individuals can find helpful rent/housing calculator tools on most senior and/or retirement apartment websites.
Meet People Your Age
Some aging individuals move to senior apartments or retirement communities to meet more people their own age. Having nearby neighbors that share some interests can be good for those elderly individuals that don't have friends or neighbors in their older age bracket. These senior living places offer friendly companionship while maintaining a personal living space that is quiet and calm. As these retirement living communities typically have walking trails, community shared pools and other socializing benefits, residents are sure to always find good company for outdoor jaunts or a game of tennis.
Spend Time Outdoors
Current residents of the friendly sunshine state that have previously lived in colder weather areas often relish the opportunity to spend time outdoors without getting cold. Medical experts advise individuals to get outside for fresh air often. The sunshine helps ward off depressive moods brought on by lack of enough natural light. Florida has many mesmerizing scenic locales that include pristine stretches of sandy beaches near crystal clear water. This state also has the highest number of golf courses, and there are lots of outdoor recreational activities that can be done all year.
Enjoy Your Retirement
Seniors have worked hard all of their lives to pay their living expenses and save retirement funds. Enjoy your retirement in an area where it looks and feels like a far away tropical paradise. Retirees can better their lifestyles, and even improve the quality of their lives, by moving to a Florida based retirement community or apartment complex for seniors. Some of these senior living establishments offer onsite dining rooms with savory meals. Most others are located close to local area dining spots. Opt to live in a convenient, beautiful and secure senior apartment building where maintenance and other fantastic services are always available. Let Florida be your new home that provides charming senior apartments suited for a range of budgets.