One of the most stressful activities about living in a house containing many floors is using the stairs. Especially for seniors, it can be tough for them to keep going up and down the stairs. If one does not have a companion who can constantly help them up and down the stairs, the situation can be challenging.
A stair lift is a tool that provides you with a solution to navigate from one floor to another. The machine attaches itself to the rails, which allows you to move from one level to another comfortably. The stair lifts have several features to help you tailor your experience for maximum comfort.
Stairlifts contain a powered battery that helps in powering the machine. There is also a switch button and a remote controller for turning the stair lift on and off. The speed governor helps you regulate your speed up to where you want. A seatbelt available on the chairlift has advantages that assist in ensuring your safety.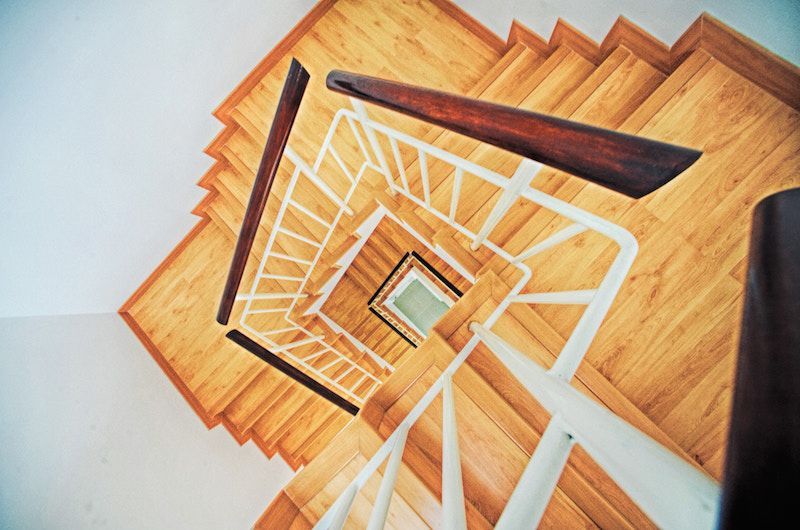 Some stair lifts contain a chair for sitting, and others have a stand-on platform known as a "perch seat." The seats are elementary, and you may tailor them any way you want to ensure it fits your specification. You need to mount the rails on the stairs and not on walls. Attaching the rails enables the stair lift to move smoothly.
Stairlifts are very appropriate especially for seniors who are unable to move from one floor to another. Individuals who are sick or recuperating can also take advantage of a stair lift to save on energy.
The Benefits of Stair Lifts
One of the benefits of being in your home is the freedom to be free and comfortable. Stairs can be very tiring and stressful in your home. You do not have to live as if you are a prisoner in your home because you cannot access all your rooms.
Stair lifts are very reliable, secure and they increase your mobility in your home. They allows you to access every place, whenever you want. Most senior are prone to forgetting things, and this can help them get the things they remember are upstairs.
When you are either old or sick, you are prone to forget things everywhere. It can be very frustrating when you keep forgetting things upstairs or downstairs. Stair lifts can be very instrumental in helping you obtain the things you remember. You shouldn't feel trapped in your home due to your inability to go up and down the staircase. Stair lifts are an excellent option for those who have difficulty climbing the stairs on a daily basis. Let's explore some of the main benefits to getting a stair lift installed in your home.
[/nextpage] [nextpage title="Next" ]
Prevent Falls
Falls are very dangerous especially the ones that happen on the stairs. Older adults are very prone to falling because their bodies tend to be weaker. When you injure yourself on the stairs, your health may end up deteriorating more, especially when you are old. You can have lasting physical damages and disabilities that will impair other aspects of your mobility. Stair lifts help you take charge of your safety to prevent falls. These machines have safety features that help you ensure maximum security. The speed governor allows you to control the speed while the power button enables you to control the movement. There is also a seatbelt which enhances safety.
[/nextpage] [nextpage title="Next" ]
Take Pressure off Your Caretaker
Being elderly, you are likely to have a caretaker at all times to take care of you. Getting a full-time caretaker is very hard and can be quite expensive, so this might not be an option for all seniors. If you do have a caretaker, they might be helping you or even carrying you up the stairs at the moment, which can be tiring on them. When using a stair lift, you can take pressure off your caretaker and give them a rest. Therefore, you get time alone because the stair lift allows for moving around. Stair lifts offer safety and comfort and allows you the freedom to move around without the worries that you may fall.
[/nextpage] [nextpage title="Next" ]
Affordable Options
Stair lifts are very convenient and contain many affordable options. The advantages of using the different variants of the stair lifts precede the cost. Factors like the type of stairs and the design of your stairs influence the choice of the stair lift. By assessing the type and configuration of the stairs, you will be able to obtain the type of stair lift that is right for you and your home. Depending on design complexity, a straight stairlift goes for around $ 3000- $5000. On the other hand, a curved stair lift goes for approximately $ 10,000-$ 15000. There are also different types such as the weatherproof stair lifts and heavy-duty stair lifts.
[/nextpage] [nextpage title="Next" ]
Quick Installations
No matter the type of stairlift you purchase, the structure is straightforward to install. Many people prefer to install it themselves but experts would argue against that. The purpose of the machine is to increase safe movement along the stairs. Fixing it by yourself without the proper knowledge puts you at the same risk you are trying to prevent. Hire skilled personnel for quick installations of your stair lift at an affordable price. It only takes approximately 3 hours or less to install. Trained professionals will ensure that the stair lift is completely safe for use before they leave.
[/nextpage] [nextpage title="Next" ]
Save Your Energy
It can be tough for seniors to constantly move around from one floor to another. The bodies of the elderly cannot support strenuous activities because of the little energy they have. So why stress your body even more by walking on the stairs? Stair lifts allow you to navigate from one floor to another with maximum comfort and enjoyment. You can then save your energy and use it for other significant activities or hobbies.
[/nextpage] [nextpage title="Next" ]
Sleek Designs
The additional advantage of owning a stairlift is that you also get to choose from the full range of sleek designs. There are various designs for indoor stairs and the outdoor stairs. Examples of an indoor stair lift includes a straight and curved model. The straight stairlift type is capable of operating along consecutive stairs while the curved type can move along bents and curved stairs. The wheelchair platform stair chair is weighty and one can sometimes use it indoors. The stair chairs to use on the stairs outside your home include preowned chairlifts and the good stair lifts. In conclusion, stairlifts take a huge burden away from the elders. The opportunity allows them to enjoy what life has to offer without any stress.
[/nextpage]
[nextpage title="Next" ]