When it comes to choosing where you want to retire, many of the reasons you end up choosing the place you choose, is due to financial reasons. But what if you had the option of an affordable living situation and you could retire in any city you wanted to? This is where senior mobile homes come into play. Not many people know about mobile home communities that are just for seniors, but they are a great place to spend your retirement for a number of different reasons.
If you choose a typical senior apartment complex, you may be paying a premium price. Although the facilities might be luxurious and accommodating, you will be stuck in a lease agreement, which will bind you to the location for a certain amount of time. Also, these apartment complexes tend to be on the larger side and you might not be comfortable living in such a large space.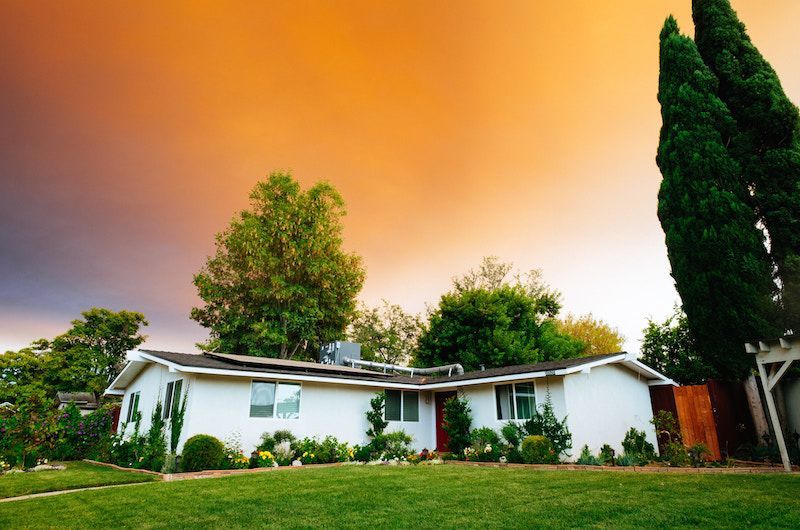 Senior mobile home communities are a great place to spend your retirement years. With affordable prices and a great sense of "community" you will find yourself enjoying your retirement on a budget, all while making new friends and lasting memories. You also have the freedom to live anywhere you'd like, or to move throughout the year. Let's highlight some of the major reasons why senior mobile homes are such a great retirement living solution.
Downsizing
When you are thinking about retirement, one of the main things you might be thinking about is downsizing your life. You have gone through decades of your life acquiring possessions and it is inevitable that you have a bit of "junk" that could be sorted through. When you decide to retire in the same home that you've lived in your whole life, you might not feel compelled to do a thorough cleanout. This means that these unwanted and unused items will remain in your home. In addition to the junk items that should be purged, as you get older, you start losing the necessity of certain items or rooms in your home.
Things that you were once interested in might not be high on your priority list anymore. Or those three bedrooms upstairs that housed your children who are adults now and living on their own have been abandoned for years. Downsizing is a very common process that most seniors go through. Downsizing not only can save you money, but it can also de-clutter your life and provide you with a quaint and relaxing living situation. By moving into a mobile home, you will be able to save money and downsize at the same time.
Not all mobile homes have to be small, but they will typically be smaller than your current home, which can be a good thing. This means that you will have less space and rooms to maintain and clean as well as less space to get cluttered up. Downsizing is a smart move as a senior because it provides you with a great way to save money and to clear your head and your living space.
Saving Money
Saving money during your retirement is always a concern for seniors. Because you are no longer working, you are relying on your savings or whatever income might be coming in each month. Choosing to live in a mobile home during your retirement is a great way to save money. Although they can be luxurious, most senior apartments and condo complexes are very pricey. Instead of stretching your budget to allow for these accommodations, consider how happy you could be in a mobile home – and how much your bank account would thank you. You can then spend the money you have saved on other fun activities or traveling opportunities.
Potential For Relocation at Any Time
When you live in a mobile home as a senior, you have the option to pick up and travel on a moment's notice. Having a home that is mobile allows for freedom, flexibility and more travel opportunities. If you were to sign a lease at a senior apartment complex, you might be locked in for a year or more. This means that if even if you were unhappy there or wanted to re-locate, you would financially be responsible for that rent payment every month until your lease was up. In some cases you can break your lease, but this usually comes with a fee.
Senior Communities
Just like a senior apartment complex or senior condo village, senior mobile homes have a great sense of community. Because everyone is close to the same age, it is easy to make new friends and relate to your neighbors on a personal level. Most mobile home parks have community areas where you can gather for outdoor BBQs, card games, or a few cocktails. If you are spending your retirement alone, this community feeling could be a huge plus for you. Because mobile homes are on the smaller side, a friendly neighbor will always be close by.
Flexible Locations
Pretty much every major city has multiple mobile home parks so if you are looking to relocate in your later years, this could be an easy transition. You can either purchase a mobile home where you are and travel to your destination city, or you can purchase a home once you arrive. Also, if you don't like the city that you settle in, you always have the option to move somewhere else. You won't be trapped in a lease agreement like a traditional apartment would have.
Customize Your Home On a Budget
Because you may have some extra time in your retirement, you may have a newfound interest in decorating and might feel inspired to redecorate your new home. If you are living in an expensive senior apartment or home, you might not have enough money in your budget to do some redecorating. But when you live in a cost-effective mobile home, you will probably have some extra cash that you can put towards customizing your home. This can be a fun and safe project to get involved with. You can show all of your friends and family your new design once you have finished.
Close To Fun Areas
Senior mobile home parks are usually close by to trendy restaurants and golf courses, movie theaters and parks. When you are retired, you will probably want to go on fun and relaxing outings such as a round of golf with your close friend or an early dinner with your son or daughter. When you are in walking distance or a short drive to any of these fun places, you will find yourself getting out more and leading an entertaining life. Make sure you check out the surrounding area before committing to a location. 
Less Pressure to Overpay For Senior Living
Retirement is supposed to be a calm and relaxing time in your life. You have had the bustling career, raised your children, lived through many difficult situations and now it is your time to enjoy your later years. Financial strain can lead to a stressful retirement and one of the biggest causes of financial strain can be your living situation. When you choose an affordable option like a senior mobile home, you won't have to worry about making your monthly rent or spending too much of your budget on living costs.