If you're approaching the latter stages of your life, and especially if you've encountered some health problems along the way, chances are you've probably spent a good amount of time thinking about healthcare. Premiums with most insurance companies can be expensive, so it's important to shop around and find the program that benefits you the most.
For many seniors, Medicare may be the best option. Medicare is a government insurance program that is only for people that meet one of three conditions: 65 years of age or older, those with disabilities, and those with ESRD, or End-Stage Renal Disease (permanent kidney failure that usually requires specialized treatment or dialysis).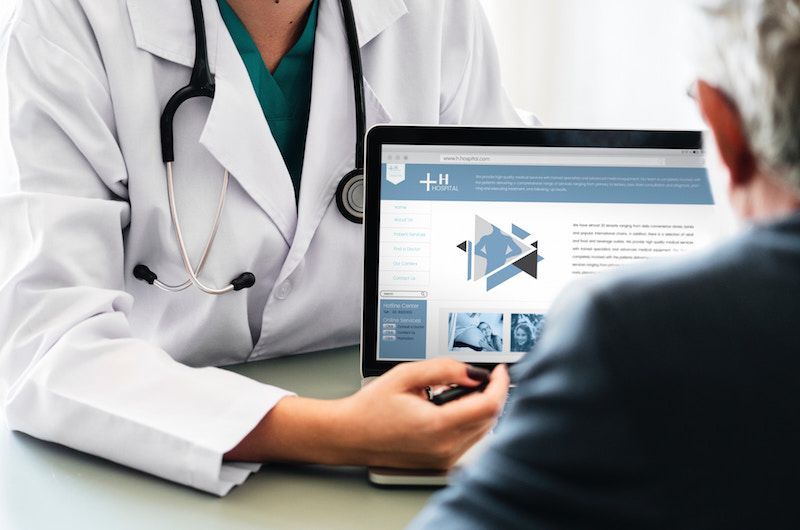 There are four different parts of Medicare that cover very different services. Part A only covers hospital insurance, such as hospital stays or time spent in a nursing facility, and some hospice and home health care. Part B is more generalized medical insurance, covering doctor visits and outpatient services, as well as preventative care and supplies. Part C is usually a private company that has an agreement with the government to provide both parts A and B, and part D covers just prescription drugs.
Not only can Medicare provide you with a range of health benefits, but they can also give you access to providers at a fraction of the cost you would normally pay out of pocket, and help with your medicine as well. The claim process for health issues is relatively seamless, and you have plenty of options to change your plan if you would like or apply for supplemental insurance. Medicare also has plans in place to help you to stay on top of your health, providing a good quality of life no matter the age.
Health Benefits
Depending on which category of Medicare you apply for, nearly everything you need for your health can be supplied, including trips to the hospital, visits with your general practitioner, and medication. Furthermore, if you need any medical supplies at home, Medicare usually offers ways to attain those as well. Any labs, x-rays, or even ambulance services can be covered under the right plan, and is free if you have paid into Social Security for 40 calendar quarters, which amounts to about ten years. If you have paid for less, then you may be charged a monthly premium that is commensurate with how much you have paid.
[/nextpage] [nextpage title="Next" ]
Save Money on Your Prescriptions
With the rising cost of healthcare, one thing that many seniors are concerned about is their medication they may take regularly. Fortunately, with Medicare, you may qualify for help to slash some of those costs dramatically and save money on your prescriptions. The cost for generic drugs do not exceed $3.30 and only reach $8.25 for brand-name drugs. Some people automatically qualify for extra help, like those who have Supplemental Social Security Income (SSI) benefits or those who have full Medicaid coverage, but you can also qualify for medication coverage if you have up to $18,090 in yearly income and less than $13,820 in resources ($24,360 and $27,600 for married couples, respectively).
[/nextpage] [nextpage title="Next" ]
Access to Healthcare Providers
With some health insurance programs, you may be limited on the number and type of doctor that you can visit; with Medicare, you can expect to be able to visit the doctors and clinics that you are used to. The clear majority of doctors accept Medicare, and seniors hardly ever report not being able to have their normally scheduled appointments. In fact, the number of doctors that are accepting Medicare, and new patients with this government insurance are constantly growing, which ensures that you should see the doctor you want, allowing you access to healthcare providers of any kind.
[/nextpage] [nextpage title="Next" ]
Stay on Top of Your Health
One of the best things you can do to maintain your health is to make sure you visit your doctor to receive your regular preventative screenings, and this will only be more important as you get older. Fortunately, Medicare covers the clear majority of these procedures at no cost to you, such as yearly wellness checkups, bone mass measurements, cardiovascular disease screenings, nutrition therapy, and some mental health issues as well. Your shots are covered, as are gender-specific tests such as mammograms and prostate cancer screenings, which allow you to discover and treat issues before they impact your health for the long term. 
[/nextpage] [nextpage title="Next" ]
Easily Submit Your Claims
The claim process for Medicare is streamlined and immediate, leaving little for you as a patient to do yourself. Most doctors utilize an electronic claiming machine, which enables them to process the paperwork much faster than more traditional means, and has various checks along the way to ensure errors are minimized. In the rare case that you need to file a claim yourself, Medicare gives you up to 12 months to do so, and it's as simple as calling your doctor to file it for you, or by calling 1-800-MediCare.
[/nextpage] [nextpage title="Next" ]
Options For Supplemental Insurance
Even though most your claims should be taken care of through Medicare by itself, it may be that you need to find additional means. In that case, Medicare makes it very easy to have multiple options for supplemental insurance, especially through your employer. If you were fortunate enough to have a boss that offered this, be sure to take full advantage of it.
Alternatively, you can also purchase a Medigap policy, which is a type of bridge insurance that covers some of the health care costs that original Medicare doesn't offer, such as copayments and deductibles. You can purchase this through private health care companies, but it only covers one person, so if you want a plan for you and your spouse, you'll have to buy separate policies.
[/nextpage] [nextpage title="Next" ]
Change Plans If Necessary
Since there are currently four different plans offered under Medicare, you may be forced to switch parts in order to take advantage of other services, like hospital visits or medication. In this case, Medicare makes it remarkably easy to do so, provided you make the change during the open enrollment period (October 15 – December 7).
The same goes if you have enrolled in part A or B and would like to enroll in part C, or keep any one specific policy, depending on the cost. Moreover, if you are new, you have a seven-month window whereby you can enroll in any plan, called the Initial Enrollment Period (IEP). During this time, you can choose any one plan from the list of options to enroll in until the next open enrollment period is open, where you can change plans if necessary.
[/nextpage]
[nextpage title="Next" ]